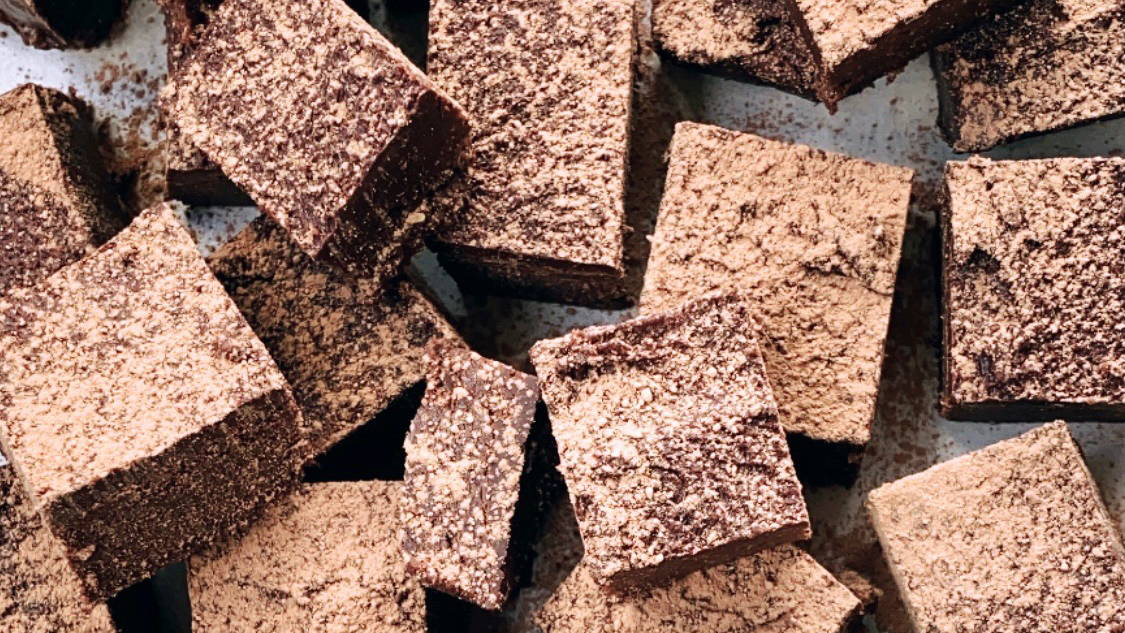 A rich, chewy and tasty treat
Who says brownies can't be nutritious? Here's a healthy take, courtesy of WelleCommunity member Bianca Silver.
INGREDIENTS
BROWNIE 
1/2 cup WelleCo's The Super Kids Elixir + Protein
1/2 cup cacao powder
1/2 cup almond meal
1/4 cup almond butter or any nut butter
8 medjool dates, soaked and pitted 
1 tsp vanilla extract
Pinch of salt
CHOCOLATE ICING
6 tbsp cacao powder
6 tbsp coconut oil, melted
2 tbsp rice malt syrup
1 tbsp almond butter (try use same nut butter as in brownie base)
METHOD
Line an 18cm tin, with baking paper hanging over the sides for easy removal.
Soak dates in warm water for 10 mins to soften. Once softened, remove pips. Combine all brownie base ingredients into a food processor and blend at a high speed until the mixture is a sticky crumb consistency. The mixture should stick together when pressed between your fingers. Press the brownie mixture into the baking tin and place in fridge. 
For the icing, add all ingredients into the food processor and blend until smooth and well combined. Be sure not to over-blend. Using a knife or the back of a spoon, spread the icing evenly over the brownie and place in fridge overnight to set. If rushed for time, set in freezer to quicken the setting process. 
Slice into small cubes and enjoy!