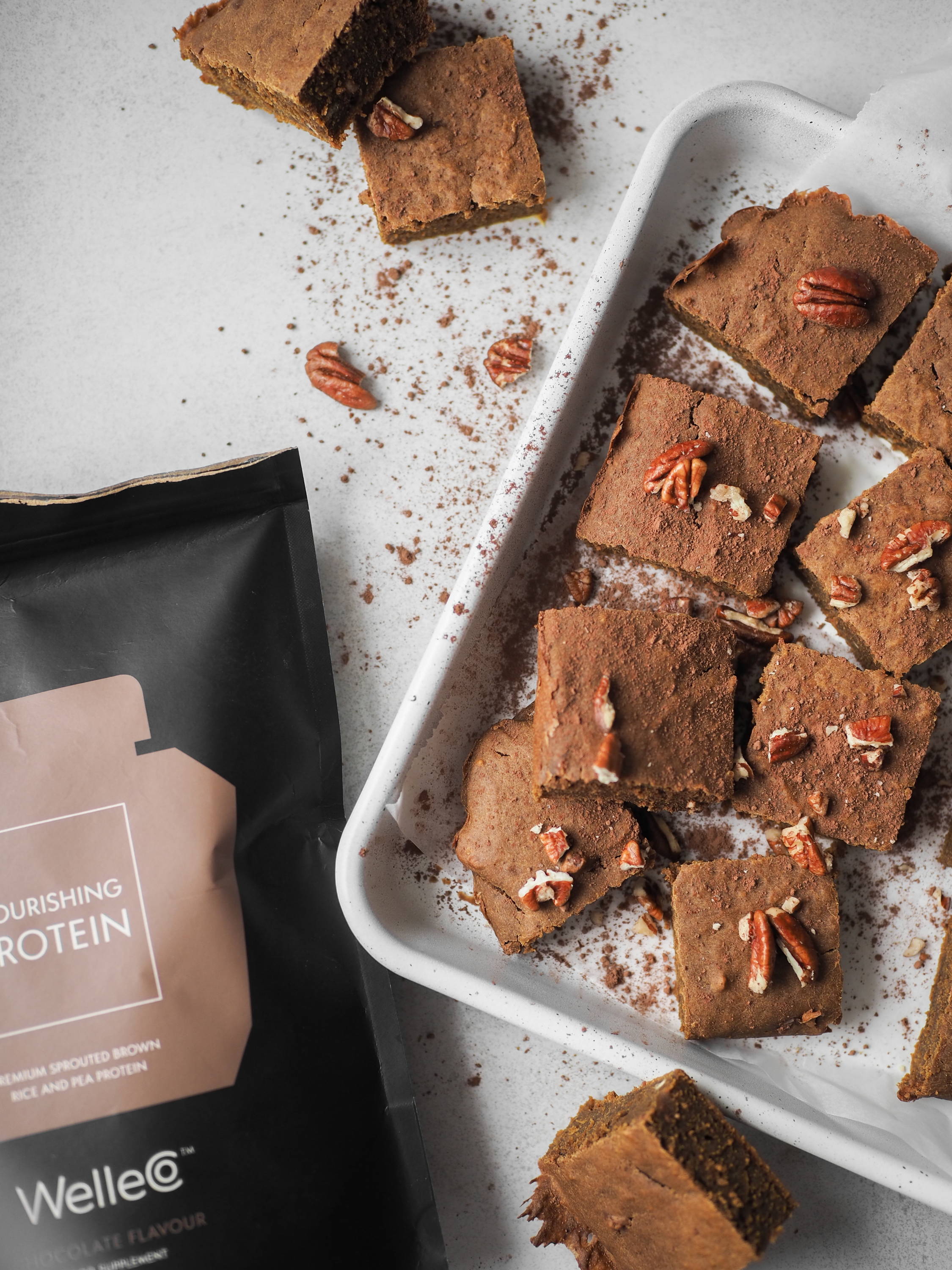 Brownies that are actually good for you!
WelleCommunity member @annamaria_bilas shares the most delicious vegan brownie recipe. Filled with protein and coconut, you wouldn't believe these brownies are actually good for you.
INGREDIENTS
400g spelled or regular flour
40g Nourishing Protein Chocolate
100g dark vegan chocolate
1 tablespoon coconut oil
2 teaspoons baking powder 
1 teaspoon baking soda
80 -100g coconut sugar
400 - 450ml almond milk
METHOD
Preheat the oven to 180 degrees and line a square tray with baking paper.
Melt the dark chocolate and mix with coconut oil.
Add flour, protein, baking powder, soda, sugar and almond milk. Mix well, pour into a baking tray and smooth out.
Bake for 45 minutes.
After baking, sprinkle with extra cocoa powder and pecans.
Recipe and image credit: @annamaria_bilas