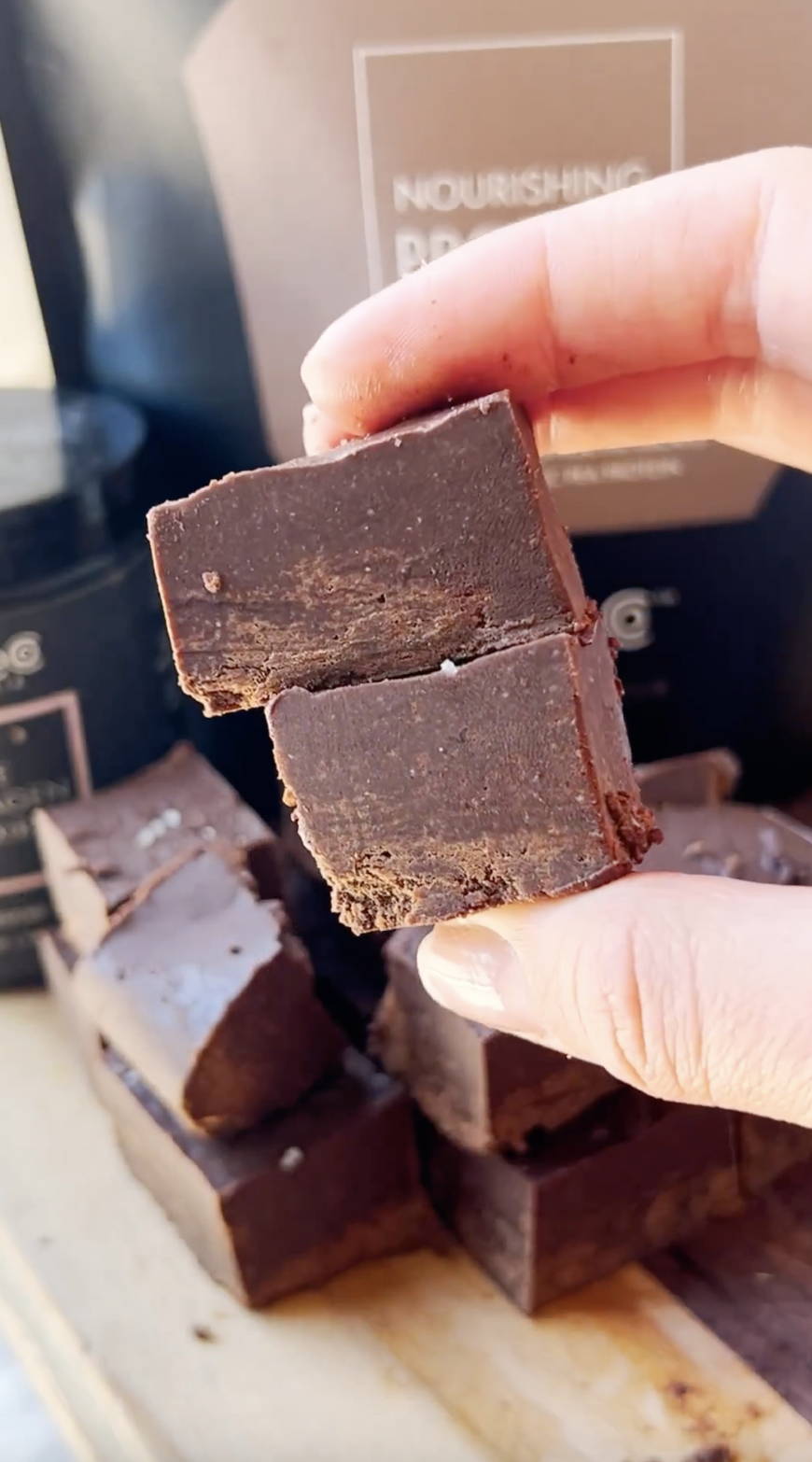 Created by WelleCommunity member @TheFitFeast, these Super Double Choc Protein Fudge Brownies put simply, are a chewy, soft and delicious dream.⁠
This recipe is just 7 ingredients, using nutritious ingredients and may just be your new dessert go-to.⁠
INGREDIENTS
1/2 cup of peanut butter
1/4 cup of melted coconut oil
1/4 cup of maple syrup
1/3 cup of cacao powder
1 teaspoon of vanilla essence
1/4 cup of Nourishing Protein Chocolate
2 tablespoons of The Collagen Elixir
METHOD
Mix all ingredients together in a bowl until sticky and well combined.⁠
⁠
Pour mixture into a lined loaf tin, sprinkle with some salt & pop into the freezer for two hours.⁠
⁠
Cut into bars and devour! Store in an airtight container in the fridge or freezer.⁠
Recipe and image credit: @TheFitFeast