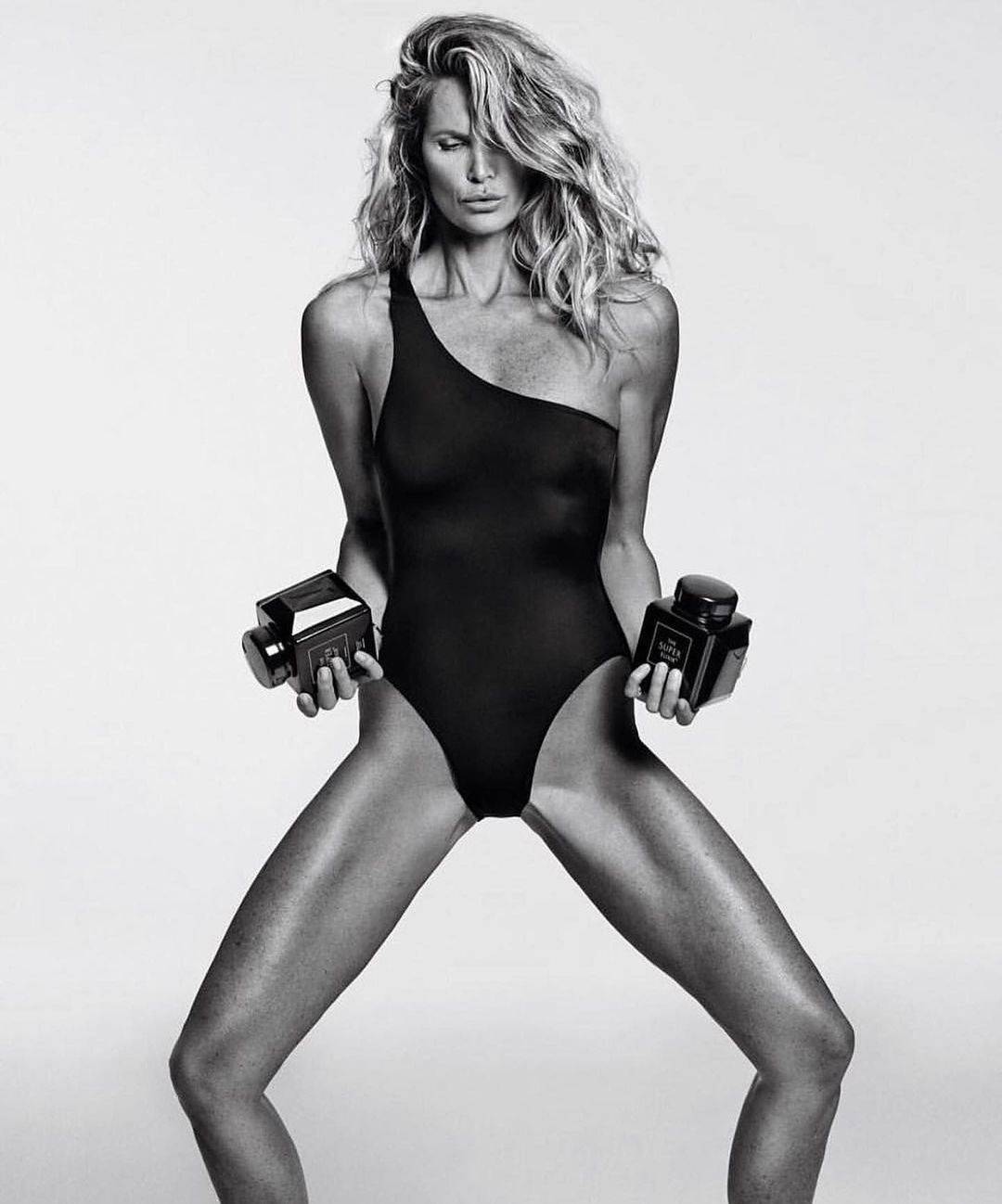 My Health Habits with Elle

Have you heard of Russian Banyas? Elle swears by the practise...
From flaying herself with dry herb branches, to tea ceremonies to her go-to miso mushroom soup recipe, Elle talks to Body and Soul about the wellness and health habits she swears by to be her healthiest self.
Elle Macpherson needs no introduction. The Australian supermodel paved the way for the healthy and athletic body ideal in the 1980s and 90s and now - courtesy of her wellness brand WelleCo she continues to serves as inspiration for a healthy lifestyle - which incorporates movement, mindfulness and fuelling the body for optimum health. Here, Macpherson exclusively shares with Body+Soul the daily wellness rituals that help her to live her best life.
Outline your morning ritual for us....
I like to start my day in the way I intend for it to flow. I'm usually up with the sun and the first thing I do is hydrate with filtered water and lime. I'll then get outside and put my feet on the earth to ground. I do some yoga in the morning sun, or Zach Bush's 4 Minute Workout to stimulate nitric oxide. Sometimes I'll go for a cold plunge afterwards followed by a matcha in the sunshine before getting ready for my day.
Outline your night ritual for us...

I love the evening wind-down as much as I love the mornings. At the end of the day, I like to relax in my infrared sauna followed by a cold plunge. It's great for detoxing, immune boosting, lymphatic support and relaxation. I follow that with my nightly ritual of a cup of Sleep Welle Calming Tea, which helps the mind, spirit and body rest, recover and rejuvenate.
First thing you do when you wake up?

I smile. The first thing I reach for is water and lime to hydrate then, a bit later in the morning once I've broken my fast, I make myself The Super Elixir™. I'm loving the unflavoured right now. I find it essential for wellness from within — it helps my sense of vitality, strengthens the immune system, supports the digestive system and gives my skin a healthy glow. I've found that it also seems to curb any sugar cravings so my moods are stable and it's easier to balance.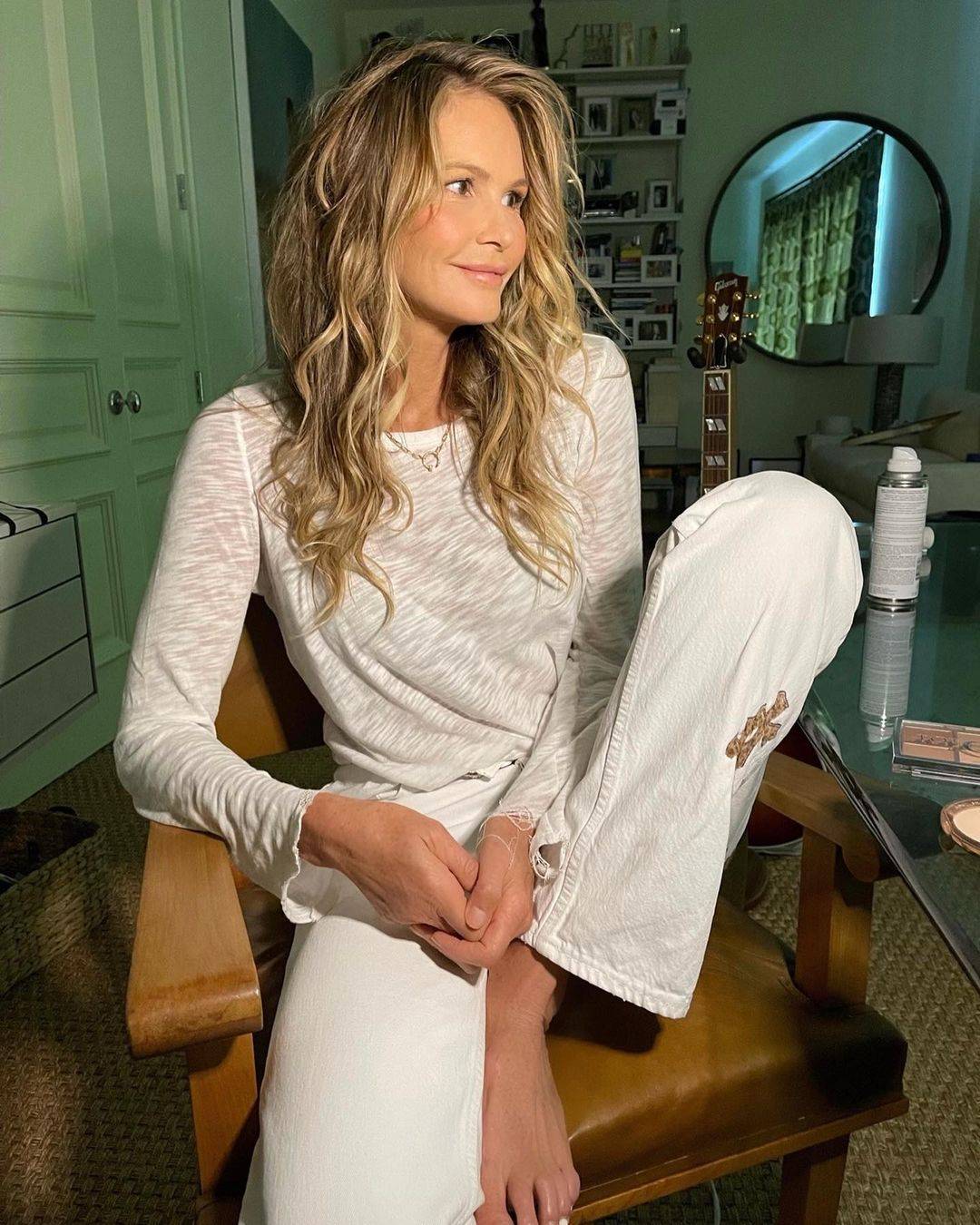 Last thing you do before you go to sleep?
Smile. Put my hands on my solar plexus, think about what I'm grateful for that day, and drift into a peaceful sleep.
Talk us through your supplement intake, do you take any collagen, green powders, wellness elixirs etc?
I rely heavily on my daily wellness protocol to feel vital and be at my best. I take WelleCo's The Super Elixir, Nourishing Protein and Sleep Welle Calming Tea, as well as ION Gut Support on a daily basis. I'm also a big fan of The Collagen Elixir for its ability to support glowing skin, strong nails, thick hair and healthy body – I'll add that to my morning smoothie. Lately, with our collection expanding more and more, I often add The Immune Elixir (always two capsules daily with food) or The Calm Elixir (again two capsules daily with food) to the mix depending on my daily demands and inner state.
What is your weeknight dinner philosophy?
Being plant-based, I prefer meals made at home with love, with those I love. All my groceries are locally grown and organic, handpicked from the Saturday farmer's market. A normal meal might look like Dr Sara Siso's miso mushroom soup recipe with Japanese sweet potato. So very delicious – the more interesting the mushrooms, the better!  
What health/body treatment is a regular for you?
I'm a big believer in energy healing, so I'll take regular appointments for acupuncture, chiropractic, breath work and sound healing among others. I've just discovered the Russian Banyas, an ancient tradition of steam sauna including flaying with dry tree or herb branches called veniks.
Do you practice mindfulness?
I take care of my mind, body and spirit every day with breath practice and meditation. My daily practice includes meditating in the morning for around 25 minutes - either guided, or in silence. I try to live my life in a perpetual flow of meditative connection rather than just at specified times.
What's your approach to more alternative forms of beauty and wellness practises?
It's really about what resonates with you personally. For me, I try as wider variety as possible in the knowledge that aim is to approach beauty and wellness primarily on an energy basis — if it has a healing effect on the energy level then it's definitely worth sampling to see if it resonates.
What do you do to help your body recover?
An infrared sauna and a cold plunge are two of my favourite ways to reset.
Talk us through your fitness approach...
I love being outside and connecting to nature. I choose activities where I am outside, close to nature as much as possible — hiking, biking, swimming or simply sitting in the fresh air and sunshine. I don't have a set schedule - I go with the flow, but I go.
Do you regularly listen to any wellness podcasts?
I think podcasts are a wonderful to hear other people's perspective on life and lifestyles. Some of the people I like to listen to are Dr Will Cole, Dr Zach Bush, Robert Edward Grant, Rich Roll, Daren Olien, Adrian Grenier (Earthspeed) and Luke Story.
Do you use any wellness technology to monitor your health/fitness/sleep?
Technology for the sake of technology or gadgetry is never my focus. I believe healing is not a mental process but an experiential one, so prefer to feel and see what benefits I actually experience from my routine rather than just measuring or fixating on steps or increments. My experiences of the benefits are the tangible indicators I go by to adjust and evolve my routine. Tangible experience is the great teacher and guide.
What's your trick to making it through 3pm slump?
Tea! Tea is very important to me. I love Rooibos tea in vanilla and earl grey during the day. Doing a tea ceremony, for me, is always very grounding and an essential part of my day.
An average Sunday night looks like...
Who do you look up to in the wellness world, and why?
I find Dr Zach Bush to be a real wellness trailblazer. I'm constantly in awe of his teachings – be that about water, farming or the body itself. He is always interesting and inspiring, discussing a variety of subjects from regenerative farming, the importance of the microbiome in nature to emotional and spiritual connection, physical wellbeing and connectedness.
*Always read the label and follow the directions for use.