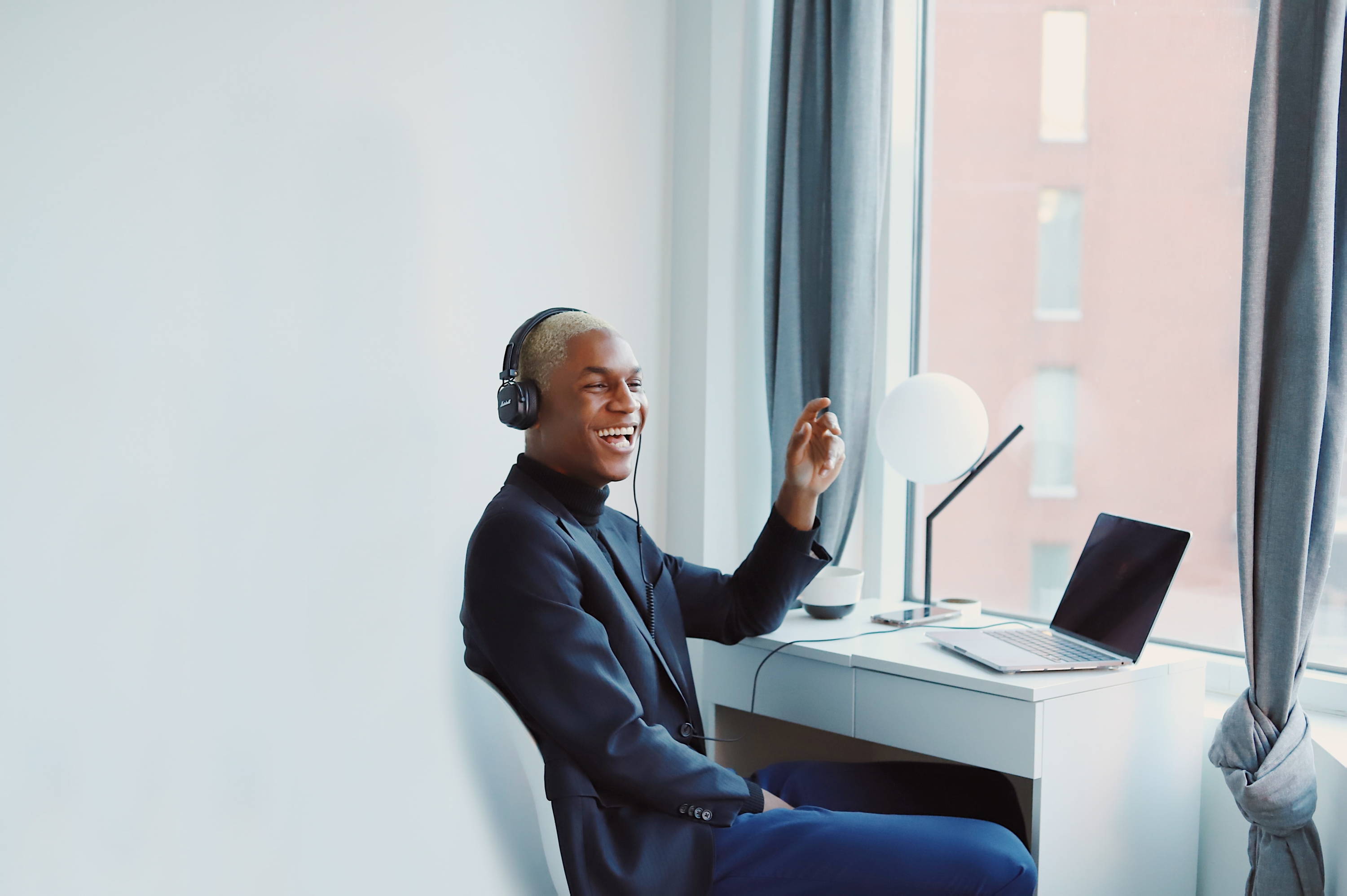 Find balance and boundaries while working from home
Whether working from home (or WFH) has always been part of your job, or only began as a result of the pandemic, there's one certainty – remote work is here to stay.For many, this provides an exciting opportunity to live and work in a more flexible way, but it can also be difficult to find balance – particularly when your home office is mere metres away from your couch.
From establishing healthy habits to creating boundaries between your personal and professional life each day, here's how to work Welle while working from home.
Stick to a healthy routine
Working from home can quickly blur the boundaries between our home life and our work time. Before you know it, you're rolling out of bed with five minutes to spare before your first meeting – and beginning your day before you've even had a chance to centre yourself.
Create and follow a routine that allows you to enjoy the benefits of WFH, without allowing your work to muddle in with your down time. Get up and get ready at the same time as if you were actually going to the office, and structure your day in a similar way as you normally would.
If you need a little help creating a healthy routine, why not sign up for our 30 Days Welle program? Over the course of a month, we'll help you align your day to our 3 Steps Welle routine, which nurtures your mind, body and soul in the morning, afternoon and evening. It's a great way to get your health back on track, while also punctuating different parts of your day.
Incorporate some movement
We no longer need to get up extra early for a sweat session, or lug a heavy gym bag to the office to fit in a class on your lunch break. Working from home allows us extra opportunities to find movement in our work day, in the way that works best for us.
It also allows us to take a moment away from our desks to reconnect with ourselves, which can help to reduce stress during a busy day. Go for a walk before work, do a strength workout or roll out your mat and do a relaxing Pilates class to end your day.
Take extra time to nourish yourself
Without the need to commute to the workplace, we have a little extra time on our hands. So why not spend those moments doing something that's good for you? Whether it's stepping outside to eat your lunch in the sunshine or reading a book, fit in some feel good activities to nourish your mind, body and soul.
Begin with the Recipe section of our Journal for ample cooking inspiration, featuring your WelleCo favourites to nourish your beauty through wellness. Our top picks? These nourishing breakfasts, some yummy protein brownies, or a few tasty tarts to start.
Sign up for our 30 Days Welle programhere