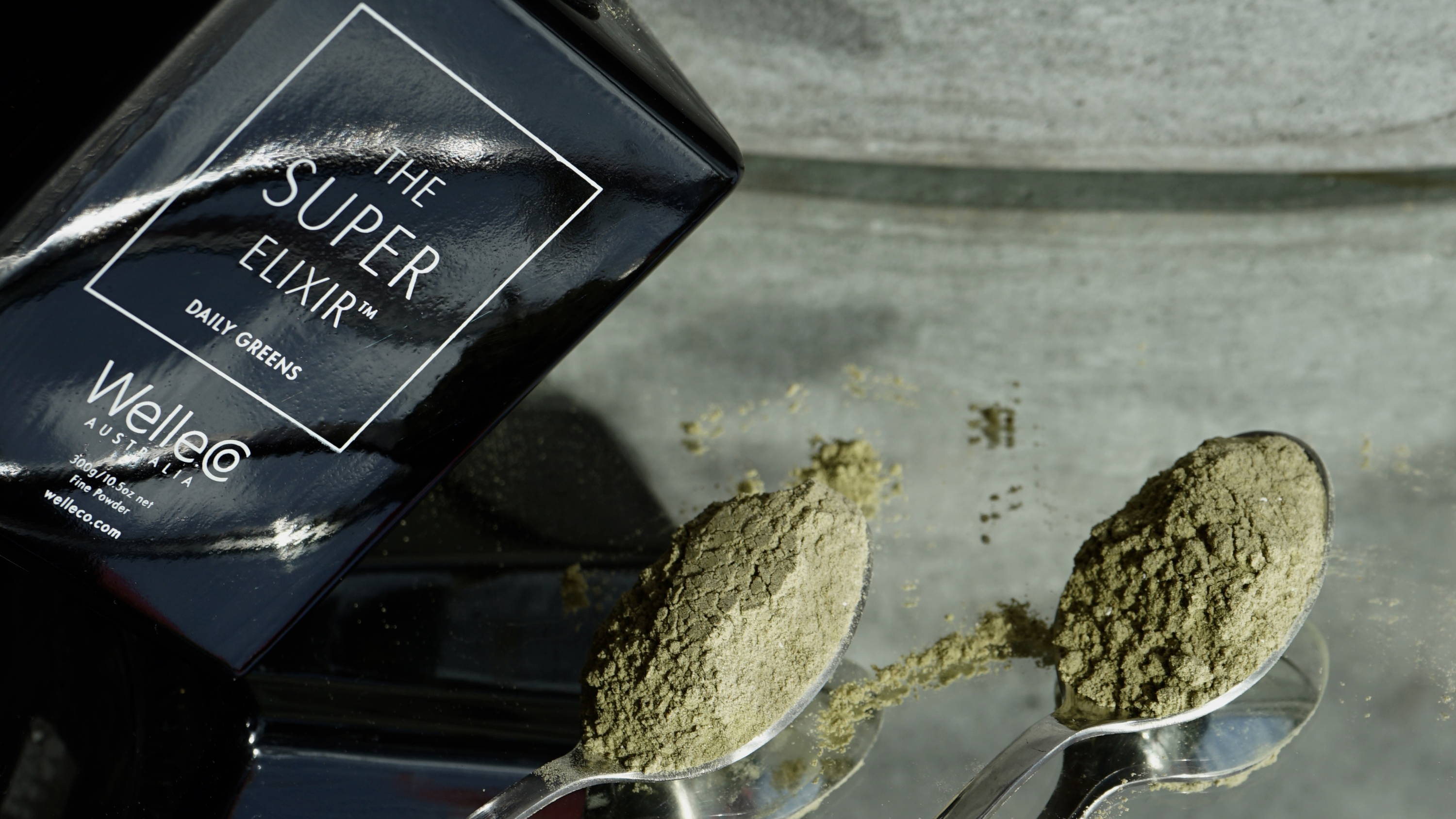 We answer a frequently asked question about our iconic super greens powder
One of the most common questions we receive here at WelleCo HQ pertains to our premium greens, The Super Elixir™. Our iconic ingestible beauty powder is renowned for its ability to promote clear, glowing skin, better digestion, improved energy levels and an overall more positive outlook on life.
But not everyone is across how much of The Super Elixir™ formula we should take each day. Is it possible to take too much? To clarify, we've answered a few frequent queries about how to take your super greens.
Two teaspoons, taken daily
It's simple – to see the full beauty through wellness benefits that come with an ongoing commitment to The Super Elixir™, take two teaspoons each day in water, a smoothie or any cold beverage of your choice. You can even add your two teaspoons to chilled foods, making it even easier to incorporate into your everyday routine.
Missed your two teaspoons yesterday? Good news! There's no reason why you can't double your dose today, or any other day for that matter to amplify your efforts. In fact, our founder Elle Macpherson opts for two big scoops (or tablespoons) of The Super Elixir™ each day, rather than teaspoons.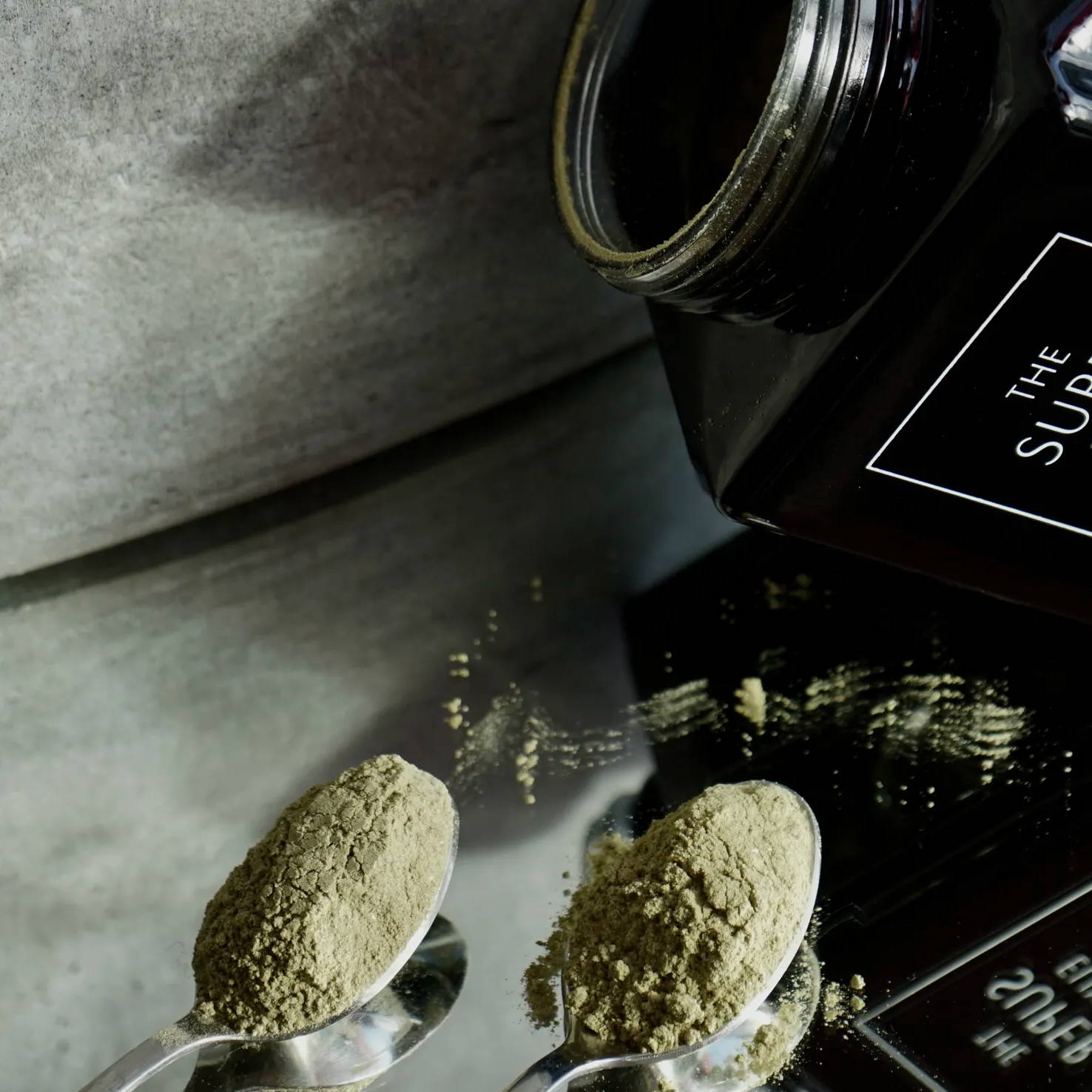 There's no issue with taking extra servings of The Super Elixir™ in a single day, just remember be sure to have them earlier rather than later – our powerful plant-based greens aren't designed to be taken at night, as the vitamins may impact your sleep.
Need help sticking to your daily intake?
Downlaod the free WelleCo app and get access to 'Welle Tracked'. Your free interactive tool to log your energy levels while tracking your WelleCo intake daily, weekly, monthly, yearly.
Track your wellness journey and feel as good as our founder. Simply access our free feature in our app and commit to this simple daily routine.