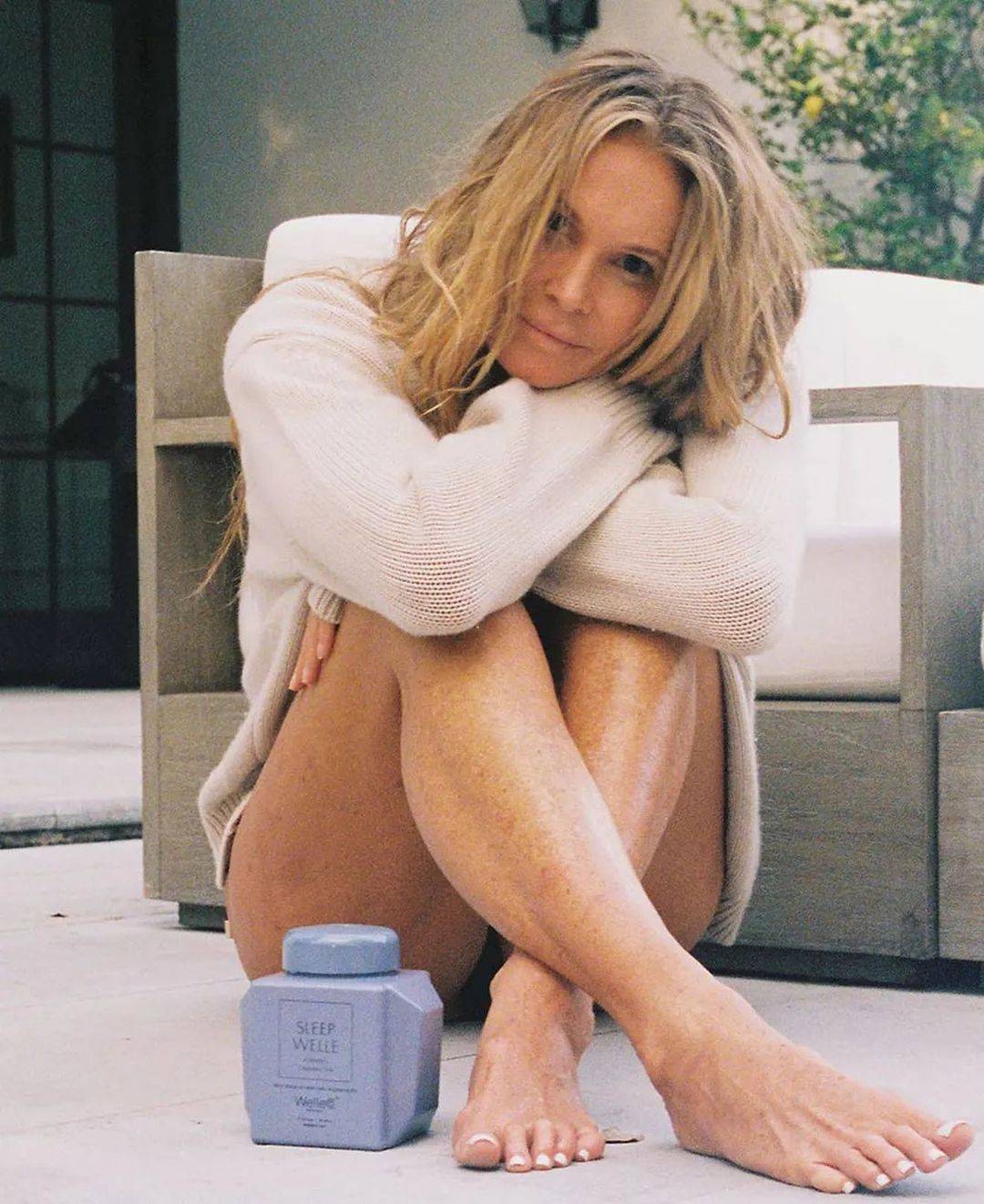 Here at WelleCo we want to make a conscious effort to share more of Elle's musings and today is our first instalment. From interesting mushrooms to the best in organic beauty, here's what Elle is loving, lately…


The contents of your last grocery cart:
All my groceries are locally grown and organic, handpicked from the Saturday farmer's market. This past week I found cherries, some interesting mushrooms, fresh chia puddings and coconut water, beautiful fresh bok choy, lychees and some bespoke honey.
I made some beautiful soup with the mushrooms that night from a Dr Sara Siso recipe. [RECIPE BELOW] It was a miso mushroom soup recipe with Japanese sweet potato and I highly recommend it – the more interesting the mushrooms the better!
SHIITAKE MUSHROOM SOUP
INGREDIENTS
1 lb shiitake mushrooms
4 garlic cloves or 4 scallions
1 Tablespoon fresh finally chopped rosemary
1 Tablespoon traditional miso paste
1 Tablespoon coconut amino's
2 cup of distilled water
1/2 teaspoon of black pepper
1/2 teaspoon of Celtic salt or Himalayan pink salt
MASHED POTATOES
2 purple sweet potato
2 Japanese sweet potato
1/4 cup coconut butter
1/4 cup maple syrup
TO MAKE
Wash and squeeze the water out of the shiitake mushrooms and slice into medium thin thickness. Place in a medium-size saucepan with the minced garlic or finally diced scallions. Add remaining ingredients bring to boil and simmer for 10 minutes.
Add 1/2 cup of the mashed sweet potato and stare to combine well.
MASHED POTATOES
Steam potatoes with the skin on until tender. Peel the skin off and transfer into a food processor with the remaining ingredients and process until creamy.
Your home's trademark flowers:
I love tulips, hydrangeas and peonies, depending on what's in season.
The last thing you ordered at a restaurant:
Being plant-based, I prefer meals made at home with love, with those I love. Recently, I spent a weekend at an Airbnb in Santa Fe and we had chargrilled cabbage drizzled with manuka honey, gluten-free beetroot ravioli stuffed with nut butter and dark chocolate and berries for dessert. Food like this is medicine.
Your favourite time of day:
Here and now. In the present. But of course, there's nothing quite like sunrise and sunset, when nature puts on one of its unrehearsed, five-star spectacles. Wherever you are, nature's broadway show for the senses is hard to beat.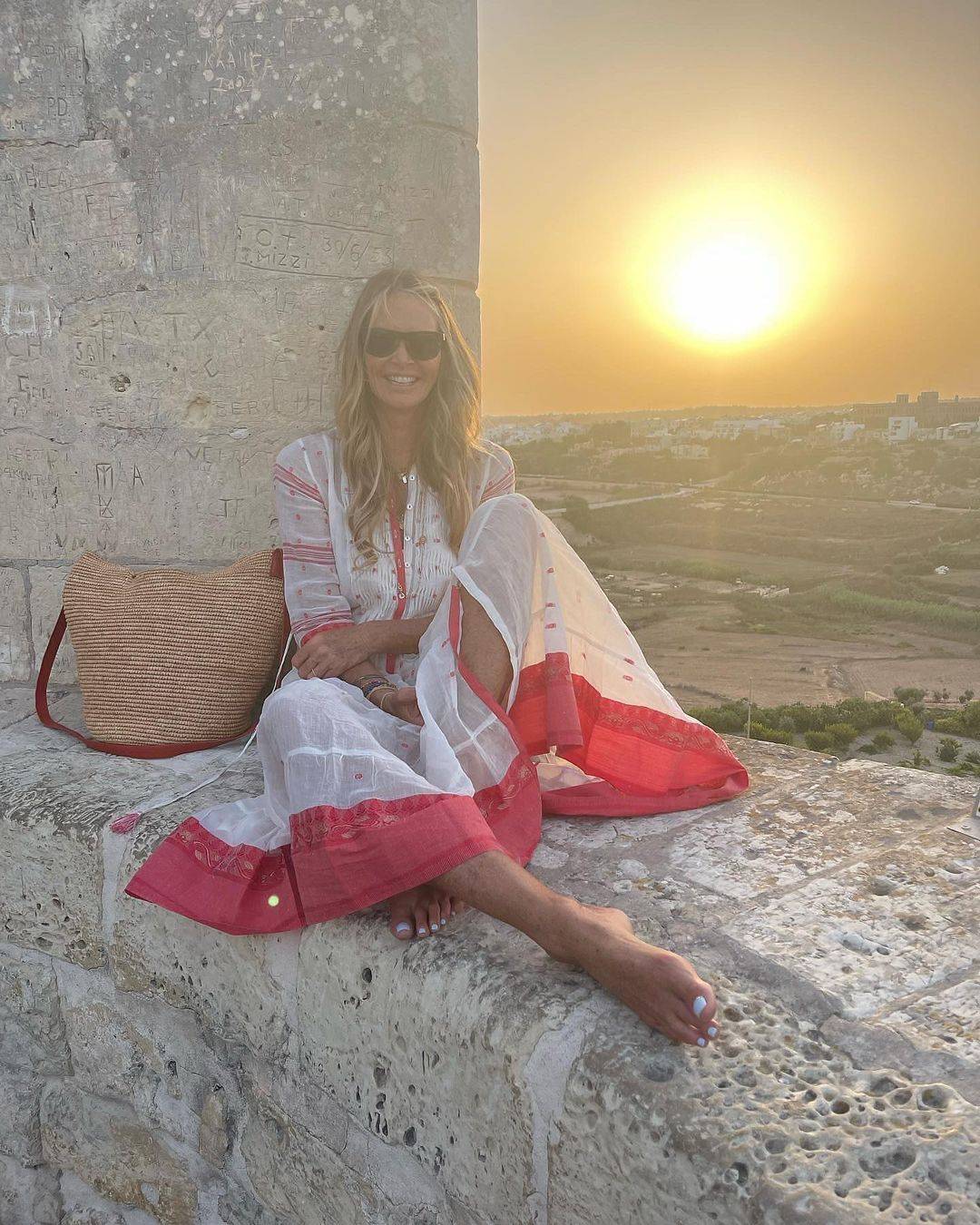 I work with Sheila Perez for lymph sculpting, which removes toxins from the body.
Every person! As time goes on and I get to know myself, I've found I have more compassion for myself and others, as I witness all the layers and beauty inherent in this human experience.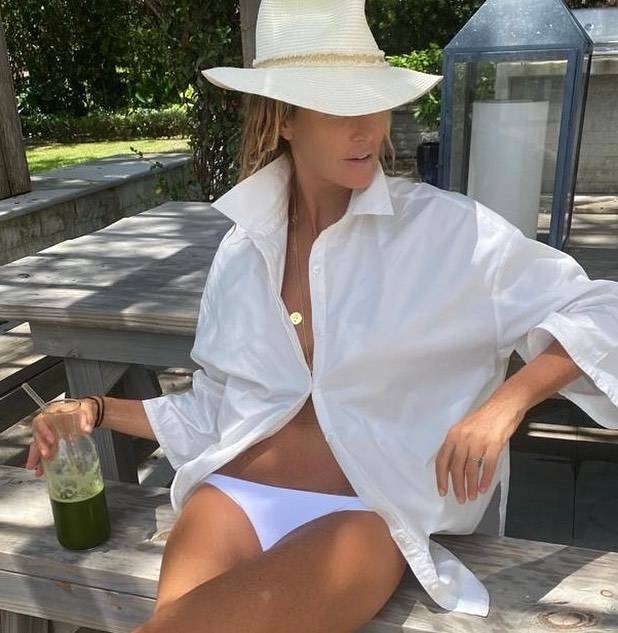 Favourite content creators:
I'm not into podcasts but I do listen to as much of Zach Bush as I can -- he's such a prolific content creator. I also love Robert Edward Grant, Rich Roll and Luke Story.
I'm not a playlist fan, I'd prefer to listen to radio stations like Coffee House because they do the mixing up for me.
Best recent business advice:
I've recently loved 'Your stand is your brand' by Patrick Gintempo, which is all about tying your purpose to your brand.
Last thing I saved on Instagram:
It was an Aubrey Marcus interview about ayahuasca.
Your lock screen features:
Of course, both my boys feature! My lock screen is of Flynn wrestling an alligator and looking like James Bond and my home screen features Cy and I on his first day at Uni.