Set your child up for life with healthy habits that stick
Encouraging good nutrition in children can be challenging, but we all know how vital it is for their physical, mental, and emotional wellbeing. It's tough to argue with a child refusing certain foods but helping them to develop a great relationship with food now will set them up with healthy habits for life.
"There are a lot of children that struggle to eat certain foods, which can lead to malnutrition," says WelleCo formulator Dr. Simone Laubscher Ph.D, a Clinical Nutritionist and Naturopath. "For many children it often comes down to having difficulty with the texture of certain foods, which has become a really common problem."
So how can you ensure your kids are getting everything they need, without all the tears and tantrums? Read on for our best tips for cultivating good nutrition within kids.
Make meals a family affair
Get your child excited about meal times by sharing food with the entire family. While this might not be realistic for every meal, try to choose one set time per day where the entire family gets together to eat. This will create an enjoyable, comfortable environment to eat a healthy, balanced meal as a family. Keep the TV off to allow for connection and conversation, reminding them to chew slowly and savour their food.
Bonus points? Include them in the shopping and planning for the meal or have them help out in the kitchen in the lead up to understand the preparation and importance of the ingredients. They'll likely be much more inclined to get excited about the meal if they're helping to feed the whole family.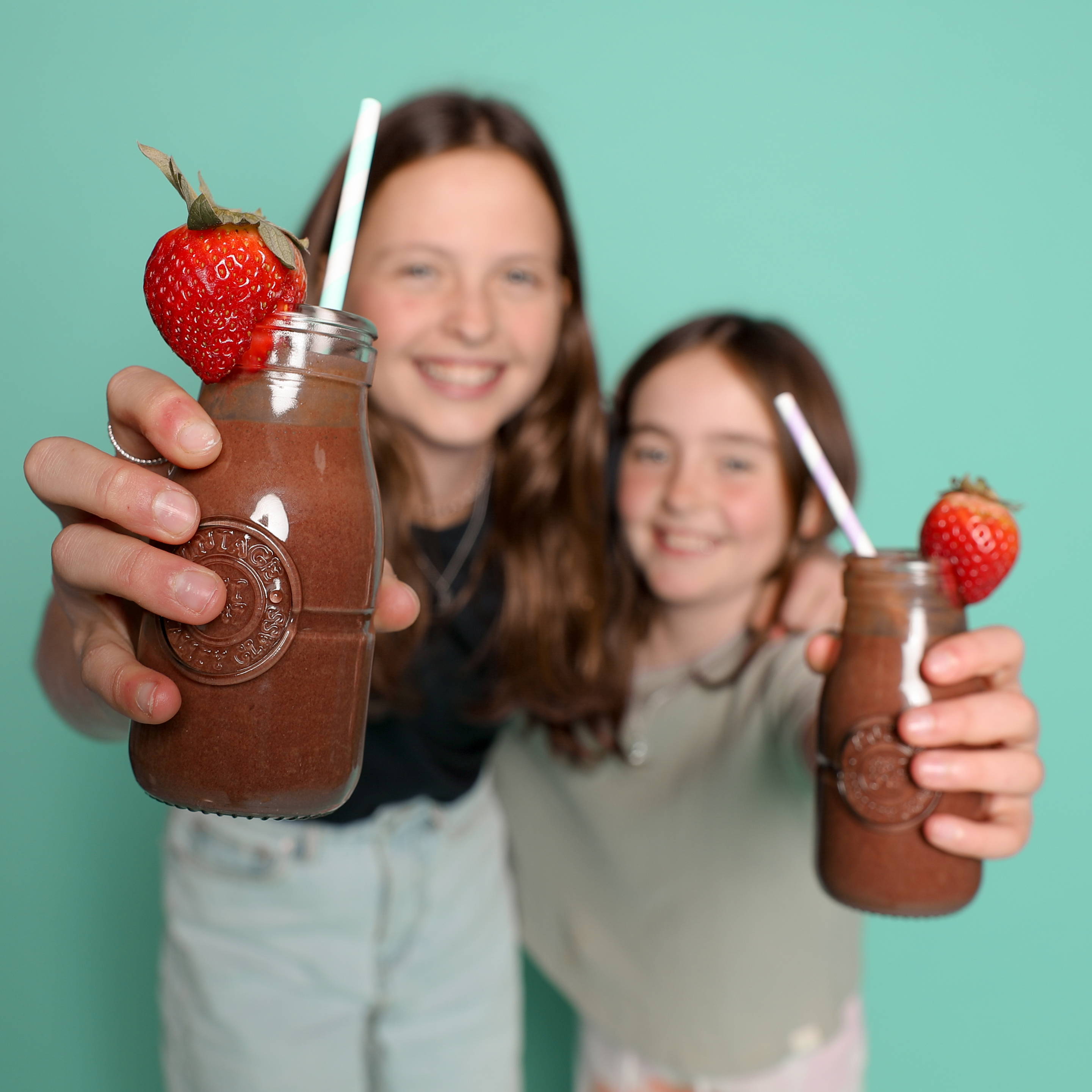 Choose sneaky snacks that taste great (but are full of the good stuff)
If your child is a particularly fussy eater, take the stress out of the situation by complementing their diet with WelleCo's new all-in-one nutritional supplement, The Super Kids Elixir + Protein. The formula is a convenient, yummy daily superfood powder with all the essential vitamins, minerals, protein, and nutrients your child needs, all hidden within a tasty chocolate milkshake.
"The Super Kids Elixir + Protein gives kids the full spectrum of good health and nutrition in one product, so you don't have to think about it," explains Dr. Laubscher. "It offers parents peace of mind, knowing that their child's complete nutritional needs can be catered to without fuss."
Disguise the things they don't like
"Another easy way to incorporate nutritious foods for fussy eaters is to camouflage it in your cooking," suggests Dr. Laubscher. "Use dense meals like bolognaise to sneak vegetables into your child's diet." A few easy options could also include chicken soup, which tends to be a crowd-pleaser amongst kids and can easily hide pureed vegetables.
"Raw carrot or cucumber is usually quite easy to add in, so if you can get some apple and some raw salad into their diet with crudités and hummus, we can camouflage the rest under the radar within organic mince or a soup," Dr. Laubscher adds.