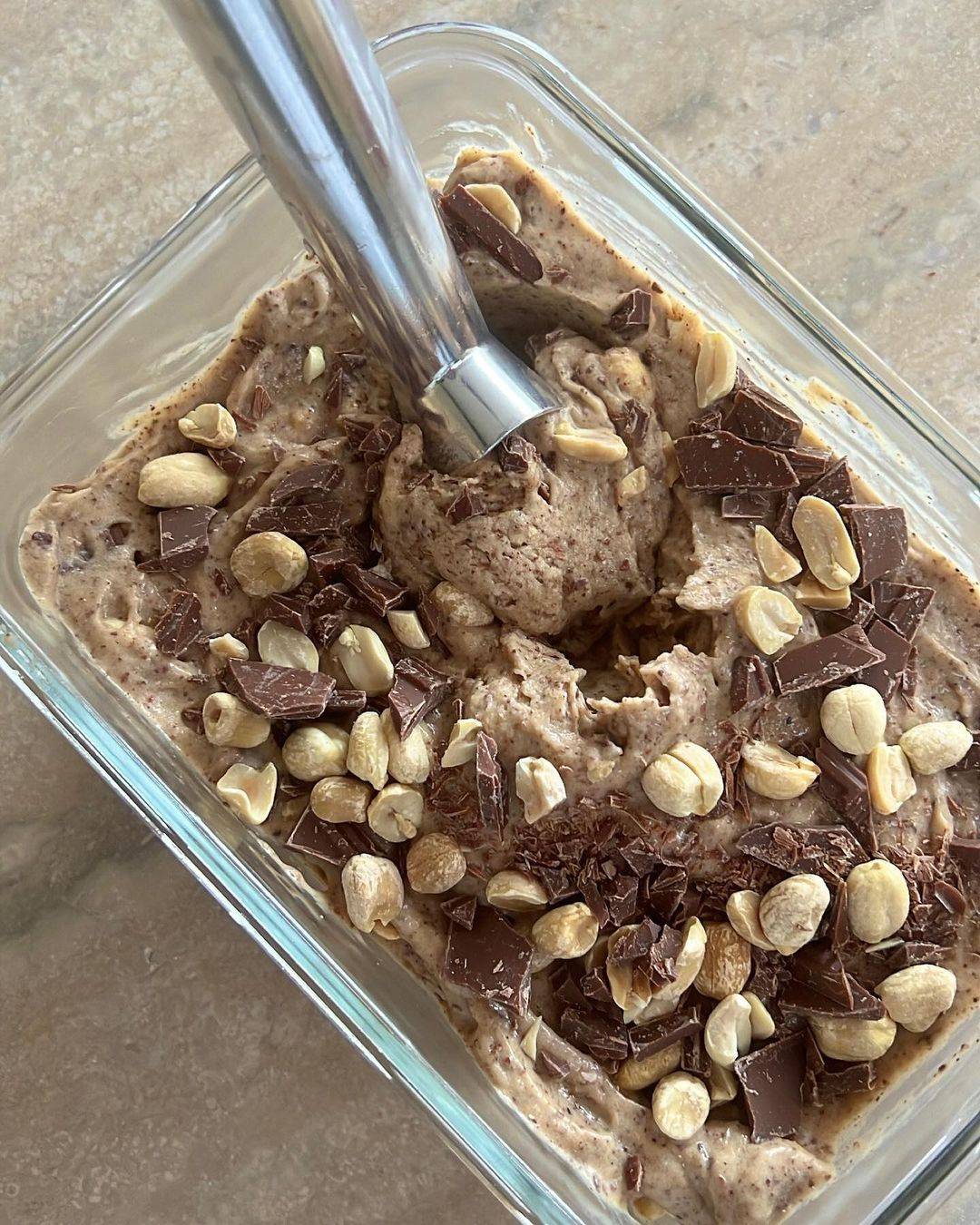 Choc Chip Peanut Butter Nice-Cream.
Created by WelleCommunity member @vitaminb_nutrition - this guilt-free simple recipe takes your ice-cream game to the next level.
INGREDIENTS
3 frozen bananas (slice into small chunks)
1 tablespoon smooth peanut butter
1/4 cup cacao nibs
1/4 cup almond milk
1/4 cup of WelleCo Nourishing Protein (Vanilla)
T O P P I N G S
1 block of dark chocolate, roughly chopped
1/2 cup roasted peanuts, roughly chopped
METHOD
In a blender (in this specific order) add nut milk, protein, peanut butter, cacao nibs, and lastly, the frozen bananas. Blend until smooth and combined.
Use a spatula to scoop out the nice-cream ensuring minimal wastage.
Stir in half the topping mixture through the smooth nice-cream and leave some to sprinkle over the top. Set in the freezer for approximately 1 hour for a harder and more frozen consistency. Store the rest of the nice-cream in the freezer and let it thaw for a few minutes before eating.
Scoop up and enjoy!
Recipe and image credit:@vitaminb_nutrition