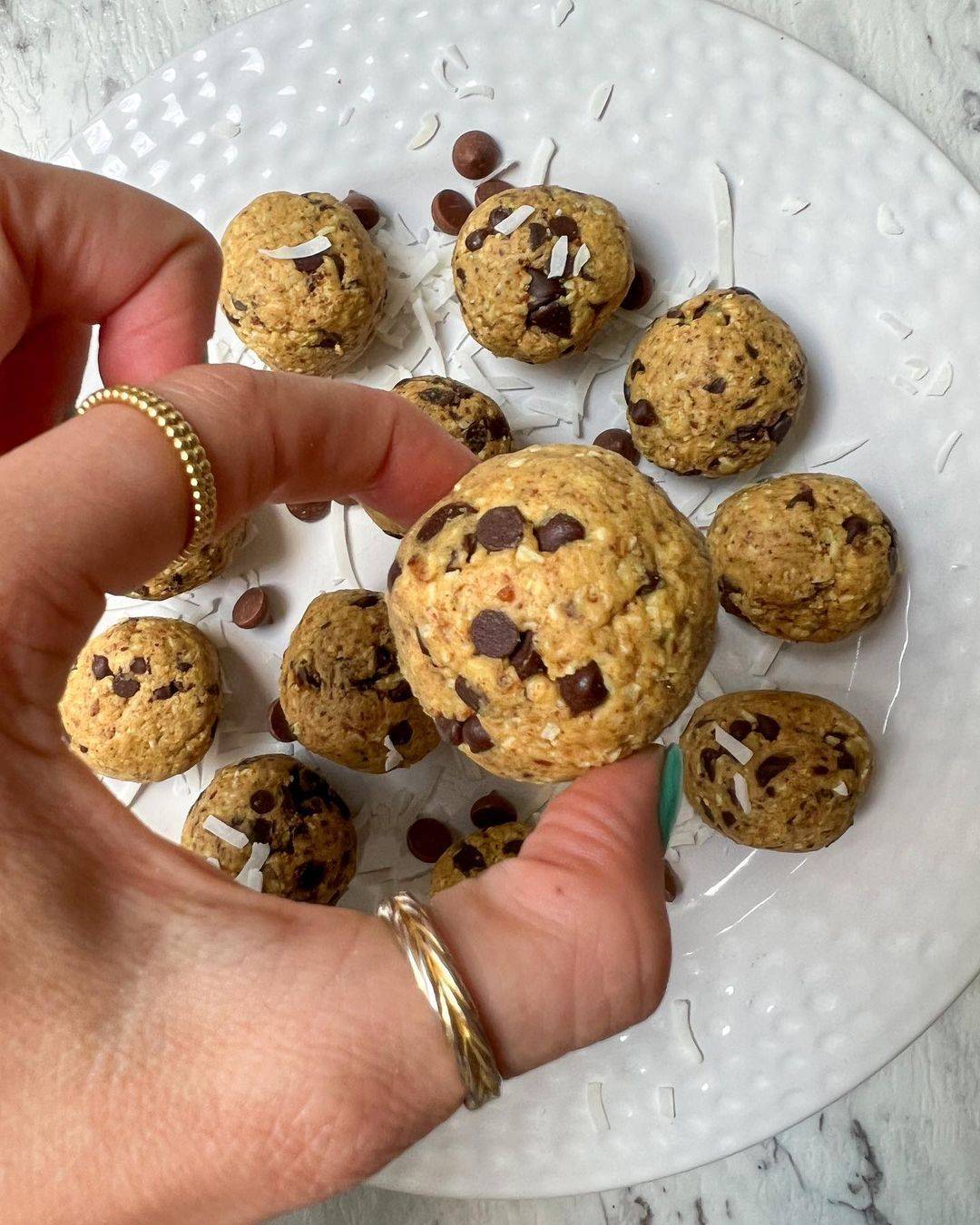 WelleCommunity member @scoopitup_ has created these healthy little bite size balls of bliss that are the perfect snack for anytime of the day. The challenge is trying not to eat them all at once!
INGREDIENTS
2 scoops of WelleCo Nourishing Protein in Vanilla
2 teaspoons of WelleCo The Collagen Elixir
6 pitted medjool dates
1 cup of shredded coconut
Pink of rock salt
2 tablespoons almond butter
2 tablespoons coconut oil
1 teaspoon of vanilla essence
1/2 cup of choc chips (milk or dark chocolate)
METHOD
Blend together all ingredients except for the chocolate chips.
Mix in your chocolate chips (don't blend them as they will chop).
Roll the mixture into balls (size is up to you).
Place the balls into the freezer to set for 2 hours before consuming. Enjoy!
Recipe and image credit: @scoopitup_