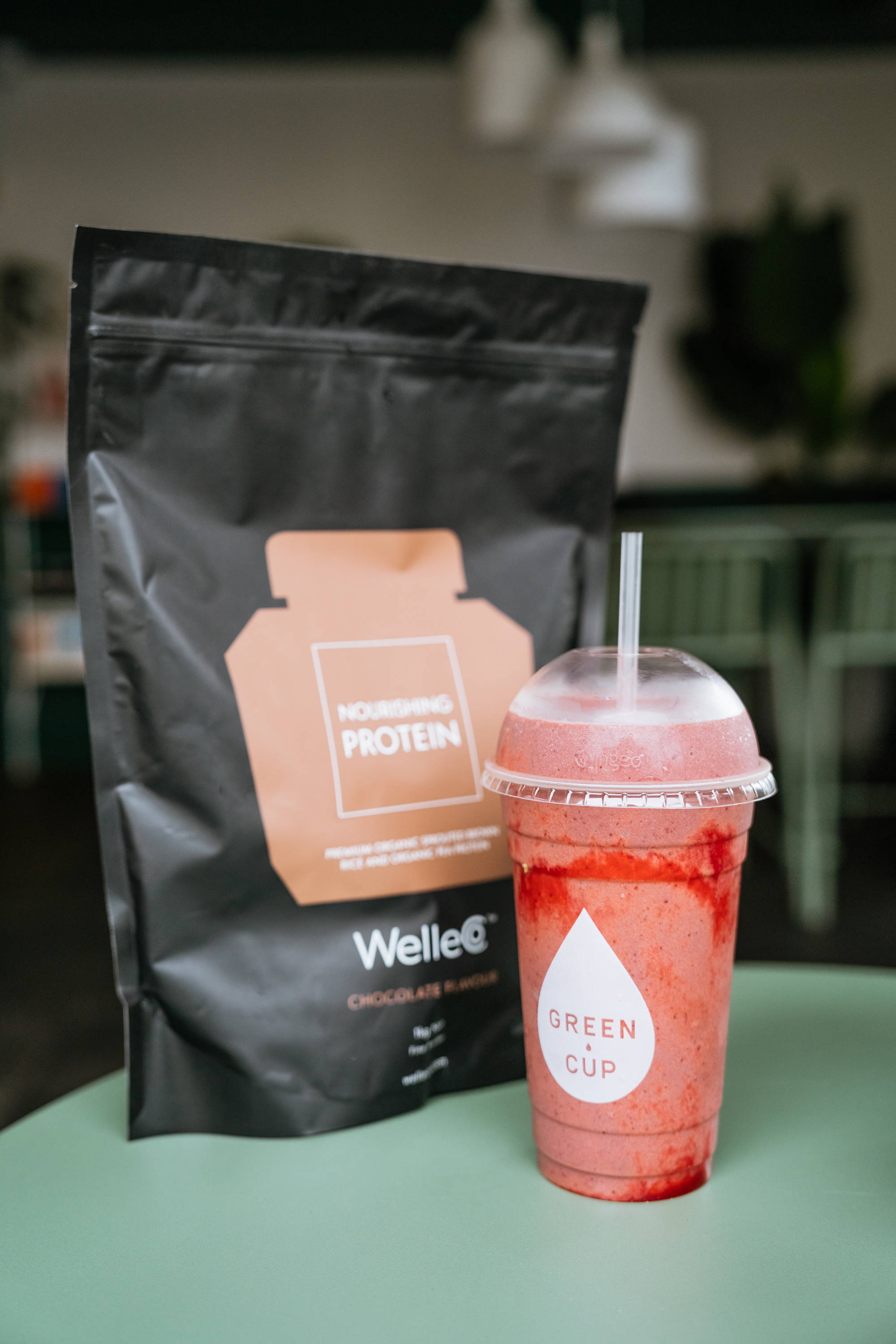 This collaborative collection of nutrient-rich smoothies and bowls reminds you that with wellness, you really can!
Empower a strong, thriving, vital body with our WelleCo x Green Cup collaboration, available for the month of February at Green Cup.
Featuring four nutrient-rich specials, including a tribute smoothie to our iconic founder, Elle Macpherson's 'The Body' Smoothie and a selection of specials - WelleCo's Choc Cherry Smoothie, WelleCo's Choc Peanut Butter Smoothie and WelleCo's Choc Protein Acai Bowl - celebrating our clean, lean delicious Nourishing Protein.
Not in Melbourne? We've published the recipe so you can enjoy it at home:
I N G R E D I E N T S
1 cup almond milk
1 frozen banana
1 cup of frozen cherries
2 tablespoons of cacao powder
1 tablespoon of nutella
2 tablespoons of dessicated coconut
1 scoop of WelleCo Nourishing Protein Powder Chocolate
Ice
M E T H O D
Blend all ingredients together until smooth. Enjoy!