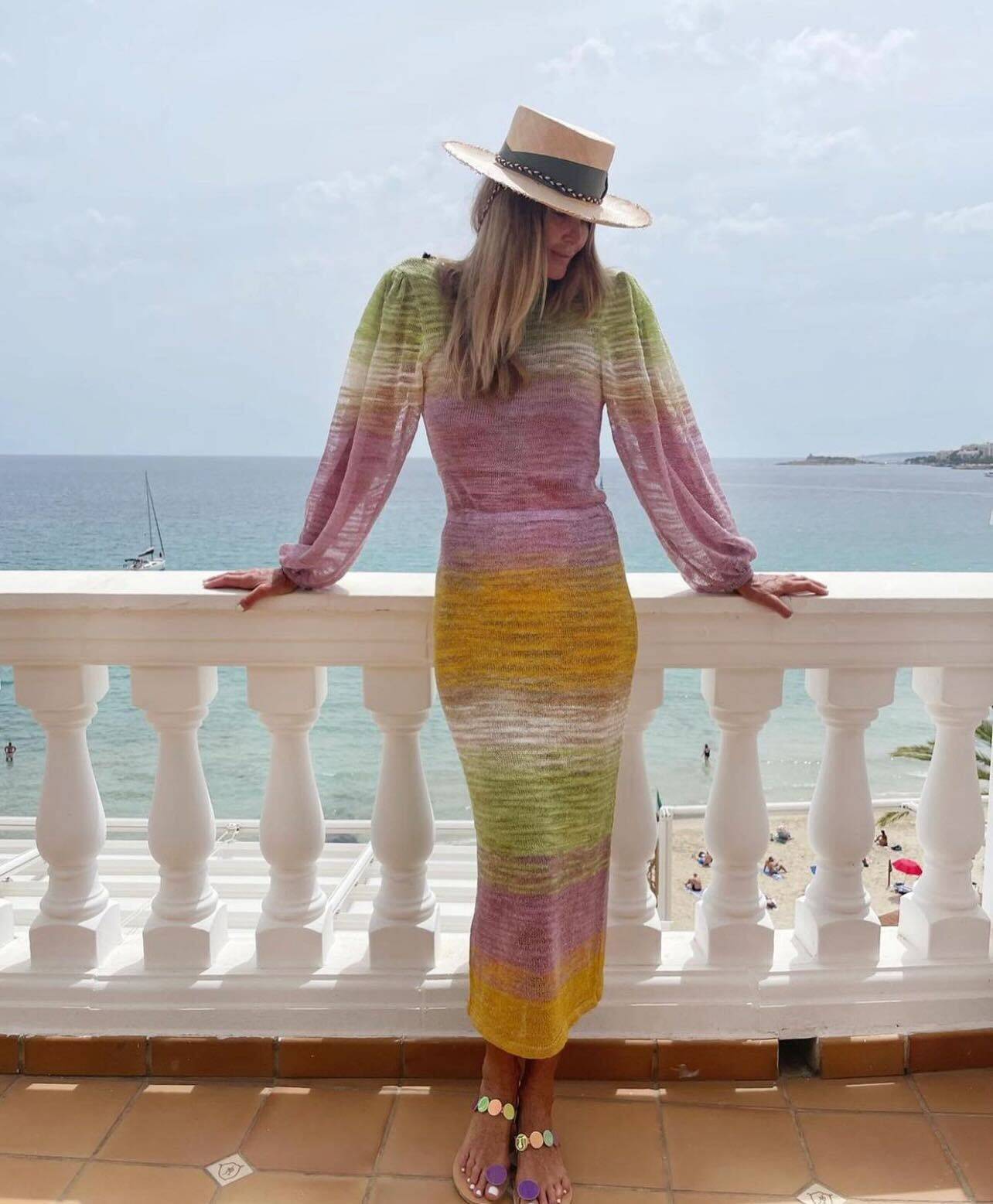 Carrying-on with Elle Macpherson

WelleCo founder and supermodel, Elle Macpherson has accrued more travel tips than diamond platinum flyer points in her many years adventuring the globe. Her vacations typically begin days before take-off. In Elle's case, ten. Curating a slew of effortless long-haul outfits is, for her, like a meditative practice. We found time with WelleCo's resident tripfluencer before her next big adventure to talk holiday hair, a 42ft RV called Cami, and the miracles of 'double-dosing'.
What's your ultimate travel destination?
I'm all about adventure, it doesn't matter so much where. I love the beach in winter as much as I do in summer. But if I had to put it down to two, the mountains are my ultimate destinations. Carving perfect lines down the slopes for me is a form of deep meditation and has been since 1982.
What's your most cherished travel memory?
It was the summer of 2008 and I decided to buy a 42ft RV Camelot (we called it Cami) to take the boys on an iconic West Coast camping road trip. I learnt to drive it in a parking lot of all places! We set off from Santa Monica and visited Big Sur, San Francisco, Lake Tahoe, the Grand Canyon, Las Vegas, San Diego and Carmel, just to name a few. I remember my first shower of the trip was at the Hard Rock Hotel in San Diego. I thought it would be a cheap holiday, complete with snags and smores, but the 2008 recession had hit and petrol prices tripled. We each had a bicycle, and we would ride all day and camp at night. The boys had the best time visiting new places – from the Grand Canyon, to Alcatraz. At one point, Cami's breaks actually caught fire while racing around the Grand Canyon! An unforgettable trip.
How you prepare your body for a trip?
For mind, body and spirit, I am a big believer in double-dosing in the lead-up to travel. I take two teaspoons of WelleCo's The Super Elixir both morning and afternoon in the two days preceding a trip. This is super nourishing while helping with digestion, bloating and stamina. I also double-dose on WelleCo's Nourishing Protein to feel lean and satisfied as I travel. Four doses a day of these two is my ultimate pre-travel body hack.
My wellness protocol is by far the most important thing I pack. I take WelleCo's The Super Elixir, Nourishing Protein and Sleep Welle Calming Tea, as well as ION Gut Support to get me through any trip. Before boarding, I'll take two teaspoons of WelleCo's The Super Elixir, and then two after to eliminate jetlag. I'll keep WelleCo's Nourishing Protein in my bag for when meals are delayed, or I don't know where I'll be, or what I'll be eating. To aid jetlag and anxiety when I skip zones, meals and sleep, I rely on our Sleep Well Calming Tea. It was originally designed specifically for my travel routine. Tea is very important to me. It might be a two teabag day for me, it might be a four! I travel with Rooibos tea in vanilla and earl grey. Doing a tea ceremony, for me, is always very grounding, whether travelling or not. I also take some honey from my honey wizard. It is liquid gold and I mix it with propolis and royal jelly amongst other secret ingredients for immunity. And for skincare, I pack Dr Sturm Minis (including one of the serums, Hydrating Face Mist, Face Cream Rich and Glow Drops).
How do you tackle packing?
I take packing very seriously, starting at least ten days out, trying everything on and adding and removing pieces as I go. My dream is to exist out of hand luggage alone, and I'm getting closer. There was a time when the boys were little when travelling lightly was not the case! These days I can go a good seven days on hand luggage alone, and I'm proud of that. Packing, for me, is a spiritual practice, overcoming scarcity consciousness and trusting you will have what you need, when you need it. It's about letting go of impressing people, de-emphasising your clothing and emphasising your character. In my mind, the coolest thing is when someone looks great, but they've only added a different shoe or jacket, so it's not a completely new outfit. It's about wearing key pieces in different combos. I love throwing something on and leaving the house in two seconds. In recent years, I've become a clothing roller when packing, not a folder. Makes all the difference.
What are your fashion tips for travel?
I love the idea of having core items and basing my daily outfits around them.
Comfort is huge for me. I like my jeans two sizes too big and my shoes easy to kick off. No laces! Especially through security. A sockless cowboy boot, for example is perfect to wear with everything. I also love a great jacket - at the moment, I throw my denim jacket over absolutely everything.
How does your hair routine differ from sun to snowstorm?
It differs a lot! In summer, it's all about moisture packs and my hair tucked-up in a hat. In winter, I'm usually in braids so it doesn't fly away while skiing.
What books will you throw in?
Michael Singer's The Surrender Experiment and Sacred Economics by Charles Eisenstein. I'm a big non-fiction reader.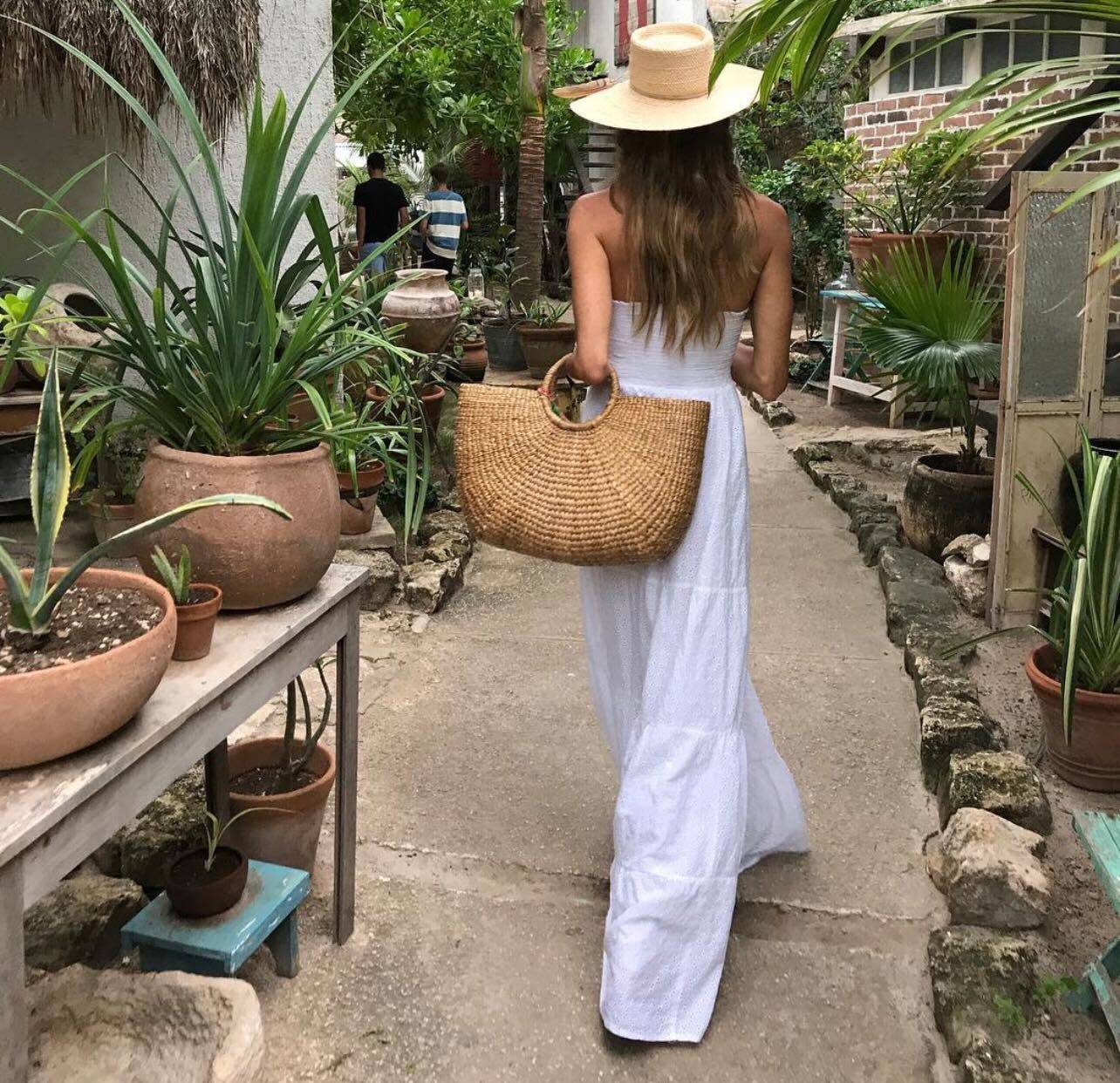 'Enjoying the process - from packing to unpacking – is a big part of travel, as is honouring the gift of being able to travel and visit countries and cultures that expand our awareness.'