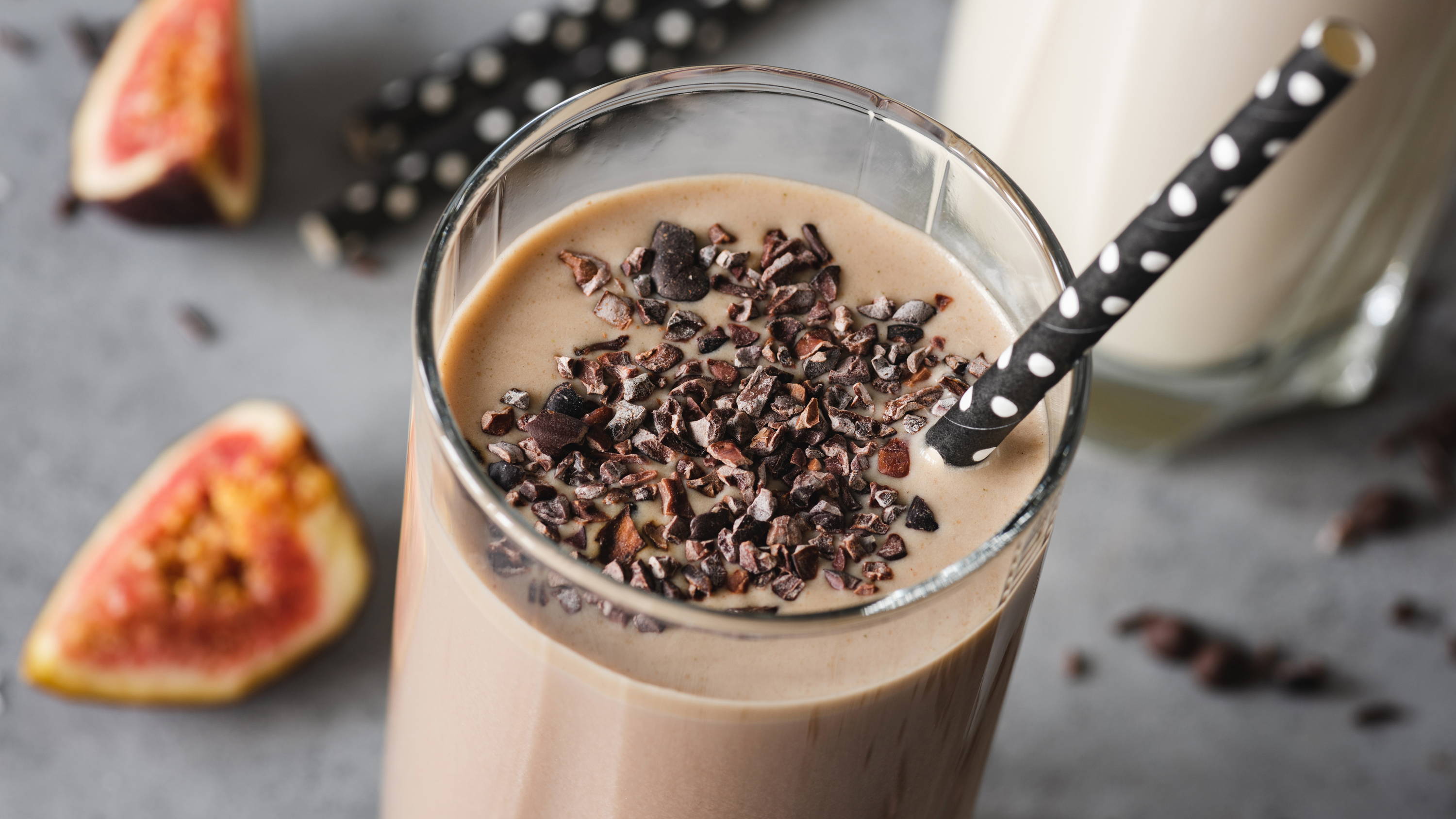 Indulgent breakfasts that will satisfy your stomach, fast
Want to break-the-fast without the bloat? Try these nutritious breakfasts for an energised, healthy body.
Debloating Breakfast Smoothie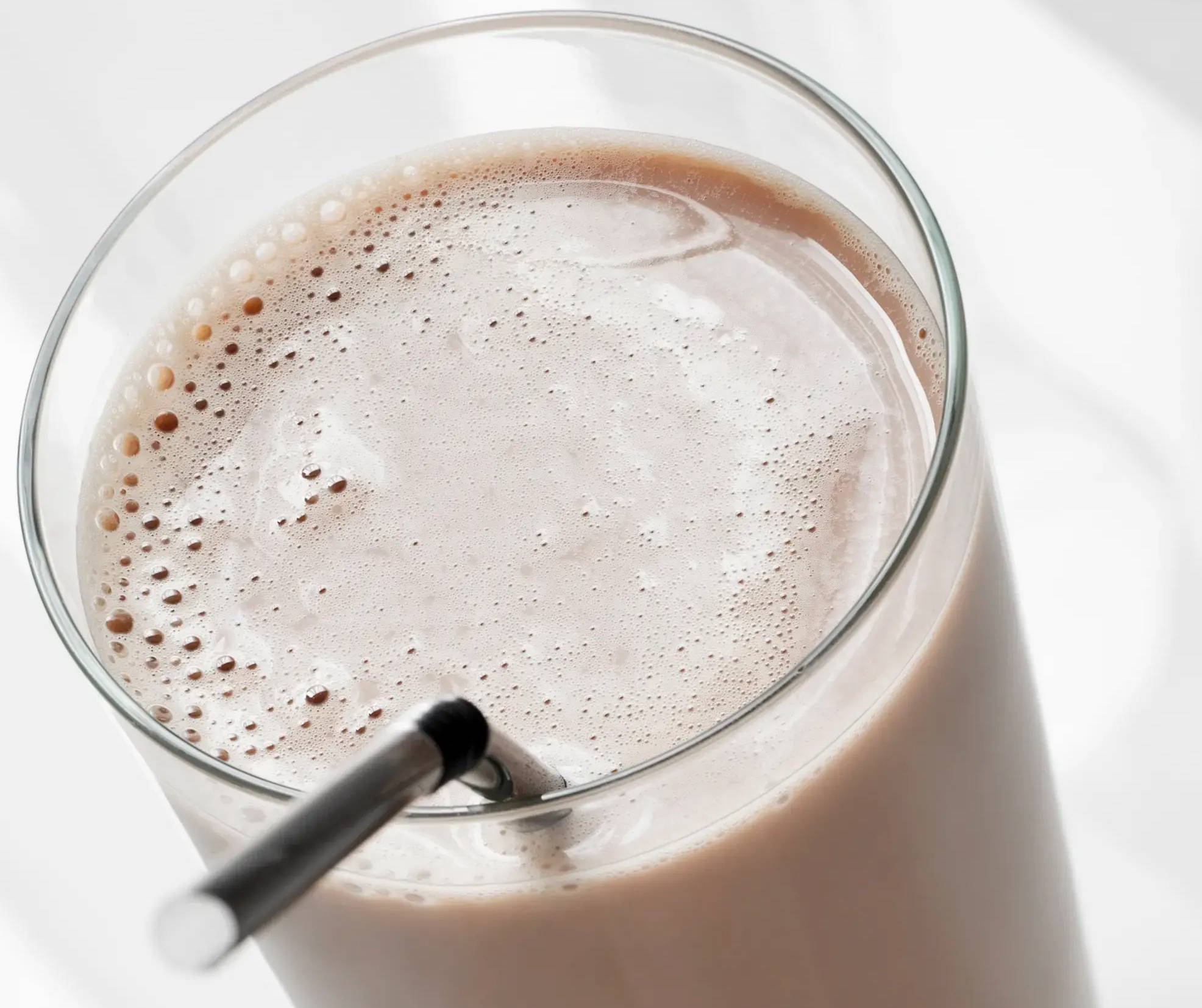 1 scoop of WelleCo's Nourishing Protein in Chocolate or Vanilla
½ avocado
1 cup tightly packed baby spinach
½ teaspoon almond butter
1 cup of filtered water
SERVES 1
METHOD
Put the ingredients in a blender and blitz. If too thick, add more water until you are happy with your smoothie's consistency. .
Energising Turmeric And Kale Eggs
1 bunch curly kale, (ribs and stems removed). Tear leaves into large pieces
5 tablespoons coconut oil, divided
Pinch Kosher salt
1 cup plain coconut yogurt
4 large organic eggs
½ teaspoon ground turmeric
Chili flakes and lime wedges (for serving)
SERVES 2
METHOD
Spread kale on a rimmed baking sheet and drizzle with 2 tablespoons of oil. Gently massage leaves with oil and season with salt. Bake, tossing halfway through, until lightly browned around edges and lovely and crisp. This should take around five minutes.
Season yogurt lightly with salt. Drizzle on plates and top with crispy kale.
Heat remaining oil in a large non-stick skillet over medium-high. Add eggs and cook to your liking. Remove skillet from heat, keeping skillet tilted, and add turmeric to oil. Baste egg whites with turmeric oil.
Place eggs on top of kale and drizzle turmeric oil all over.
Finish with a squeeze of lime juice and sprinkle of red pepper flakes.
Glow-Boosting Berries & Quinoa Bowl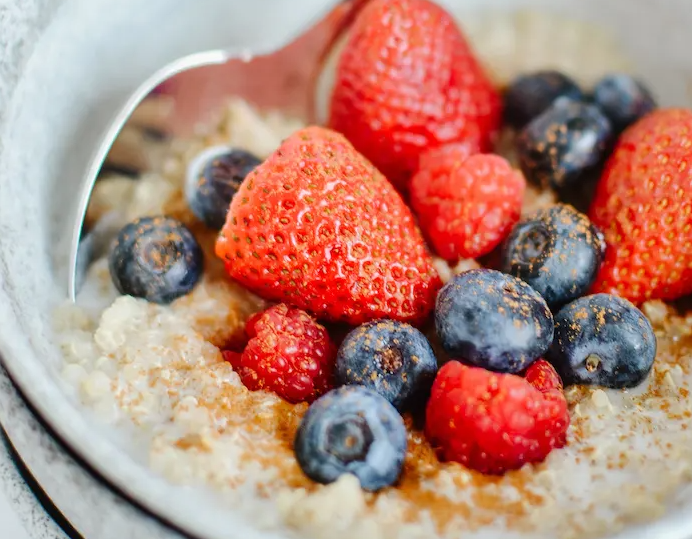 4 cups of your favourite berries
1/3 cup pepitas, toasted
10 whole almonds, toasted and chopped
¼ cup cooked quinoa
SERVES 4
METHOD
Add berries and quinoa to a blender and blitz.For more protein, try adding 1 ½ tablespoons of coconut yogurt.
Divide equally among four bowls. Place the remaining ingredients in another bowl and toss to combine. Sprinkle the mixture over each of the four bowls and serve.