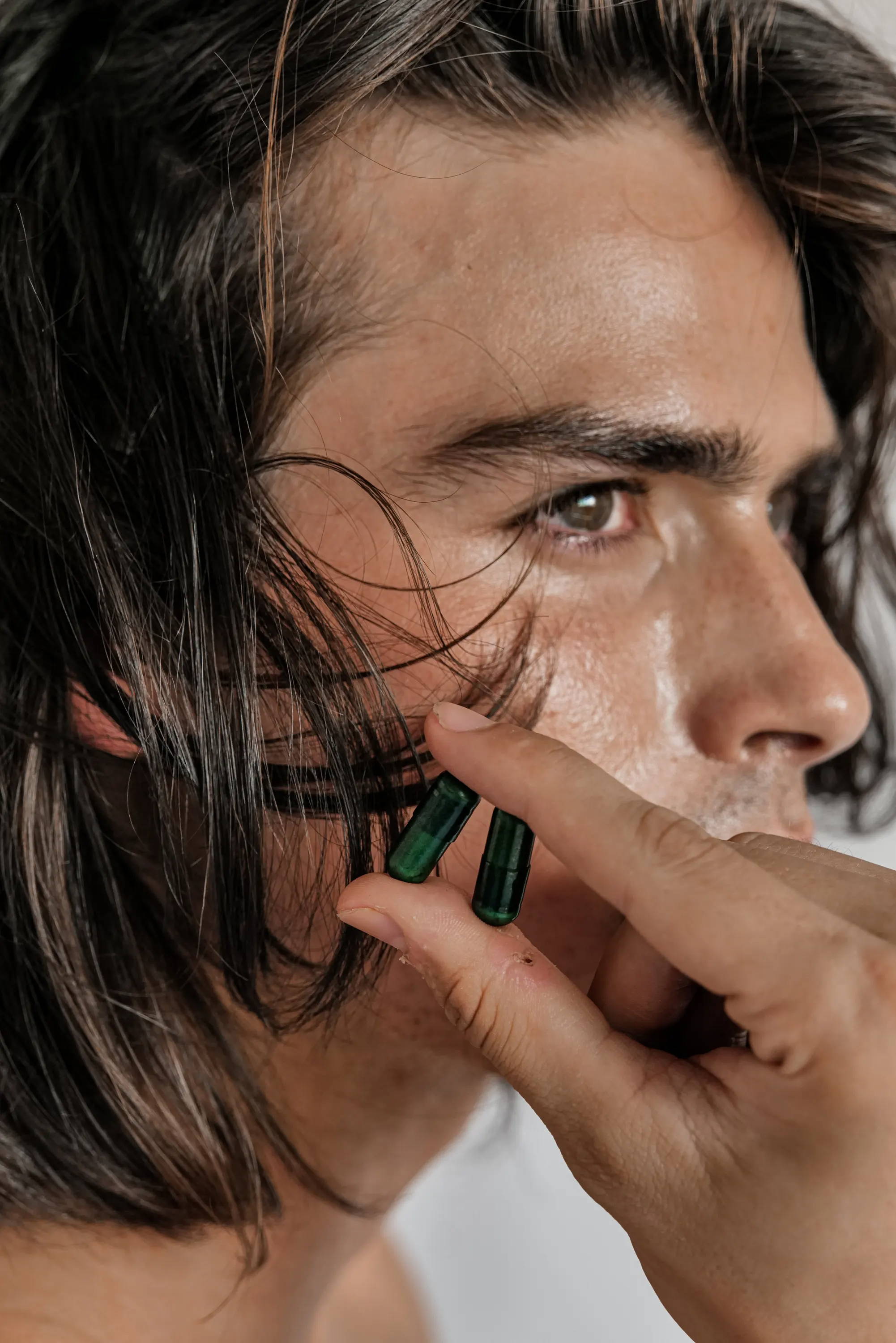 Your journey to healthy hair starts here
Want longer, thicker hair? Of course you do. Well, we've got good news and bad news. The good news? It's absolutely possible to transform your tresses for denser, stronger hair that shines with natural beauty and health.
The bad news? You'll have to be patient. Good hair takes time to grow and regenerate, but your journey to the best locks of your life officially begins here. So if you're willing to commit a little time and effort, here are three simple things you can do to get longer, thicker locks.
Take a daily supplement that targets hair growth and thickness
Refresh, strengthen and grow your hair with The Hair Elixir, WelleCo's latest ingestible beauty innovation. Just two capsules daily of the unique vegan formula thickens, strengthens and nourishes your hair right down to the follicles, minimising hair loss and reducing breakage, while encouraging the formation of keratin and boosting your body with powerful minerals and an adaptogen to fast-track growth.
Incorporating two capsules of The Hair Elixir into your daily routine will maintain healthy hair with a vegan blend of biotin, amino acids, zinc, omega complex and iodine from organic seaweed. The powerful formula also contains the adaptogen Rhodiola to help the body adapt to stress, which can be a common root cause of adult hair loss.
Expect longer, thicker hair after a consistent commitment of 2 to 3 months, however as our bodies react uniquely to nourishment, results may vary.
Consider a haircut
A few strategically-placed snips of the scissors here and there can instantly make your hair look significantly thicker and longer. For short hair, ask your hair stylist for an angled cut that's shorter at the back than it is at the front, which will create more body and texture at the front of your hair.
Medium and long hair will benefit from long layers, which removes any unnecessary weight from the roots while promoting movement through the lengths. A fringe can also balance out hair that's on the thinner side, so consider shaggy 70s-inspired bangs or a sweeping side fringe to frame the face and add fullness.
Make sure you're keeping up with your regular hair appointments too, as getting a trim every eight weeks or so is actually key to helping it grow. You'll be ridding your strands of any split ends or damage, which hold your hair back from achieving its optimum length and thickness.
Reassess your routine
Do you wash, dry and condition your hair every single day? While we'll award you an A+ for effort, you might actually be doing your hair a disservice. Washing your hair too frequently can actually rid your hair of its natural oils, which are actually working to keep your hair from getting brittle or damaged.
Your hair is also at its most vulnerable when wet, so extending the life of your wash for a few extra days will help to better its health. Instead, invest in a thickening shampoo and conditioner to give your hair bounce, and reduce your wash to every other day. Adding a hair treatment, such as a mask, can also help to strengthen and repair damaged strands, which will more than likely lead to growth.