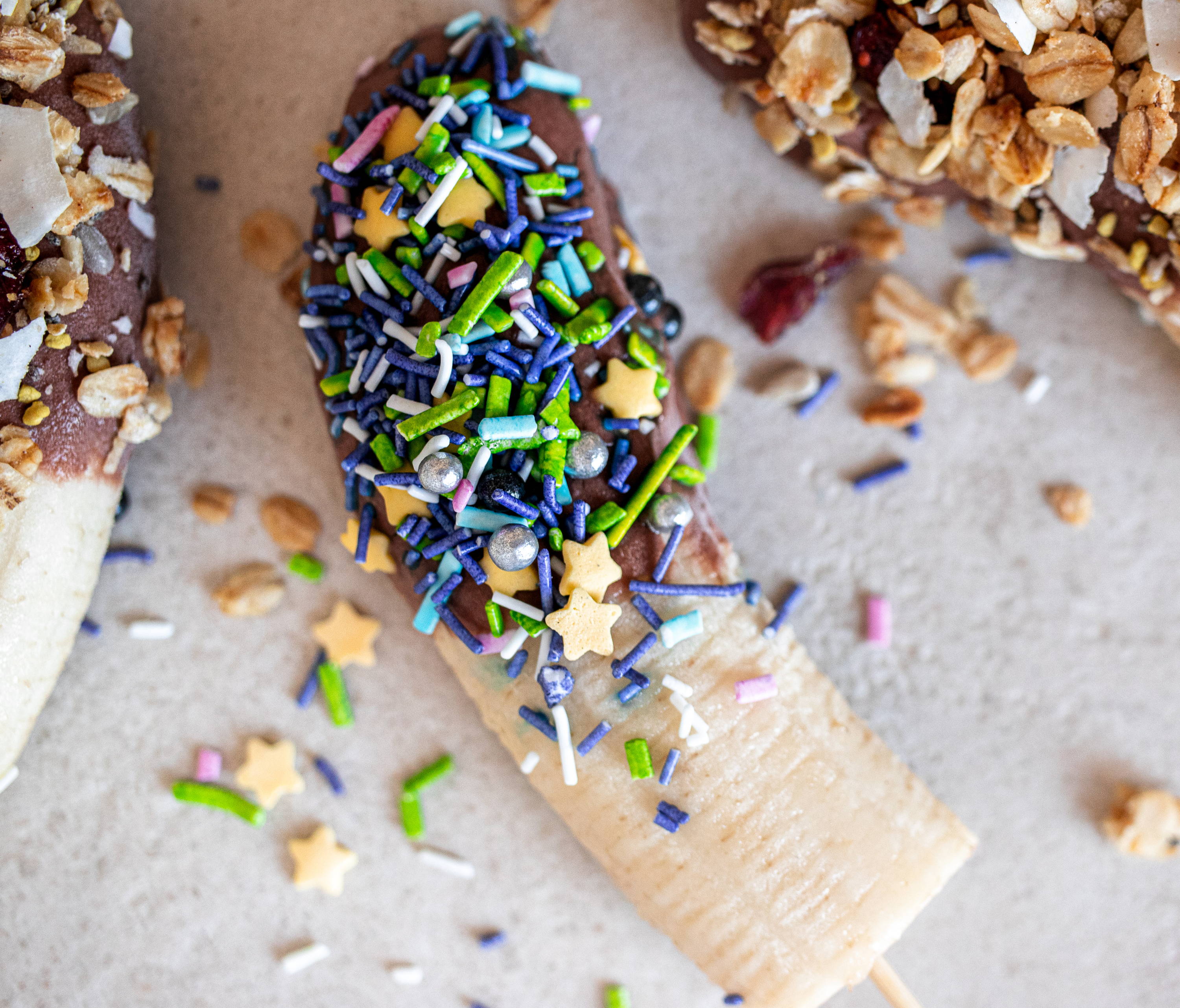 Your little one will love this delicious treat
WelleCommunity member Food Design Studio's chocolate banana pops are yummy, fun and easy to make.
INGREDIENTS
BANANA POPS
2 scoops WelleCo's The Super Kids Elixir + Protein
5 tablespoons coconut yoghurt  
5 large bananas, peeled
Paddle pop sticks or skewers  
TOPPINGS (SUGGESTED)
Confetti  
Toasted muesli  
Dried fruit  
Chopped nuts
METHOD
Combine WelleCo's The Super Kids Elixir + Protein and coconut yoghurt together in a medium bowl. Whisk well to blend. Transfer to a narrow glass for dipping.  
Slice the end off a banana, add the paddle pop stick or skewer to the end of the banana.  
Carefully dip the top end of the banana into the chocolate yoghurt dipping sauce. Place the banana on to a large plate and sprinkle with toppings of your choice.  
Place in the freezer to set for 4 hours.  
Store in the freezer in an airtight container for up to one week.  
MAKES 5 BANANA POPS