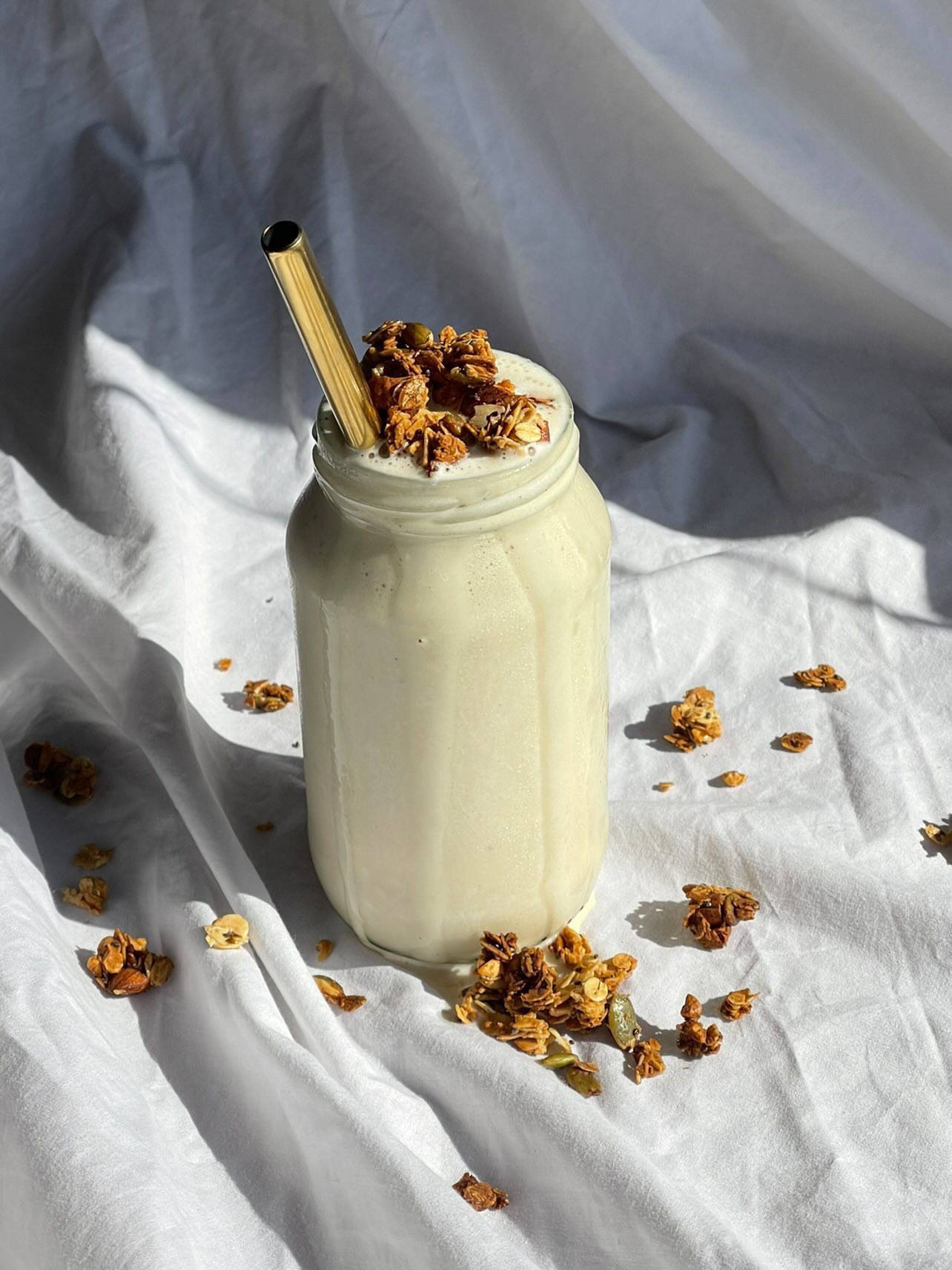 Need a new nutritious go-to smoothie?
WelleCommunity member @BalanceByBrielle shares her ultimate Banana and Vanilla recipe.⁠
INGREDIENTS
1 & 1/2 frozen bananas⁠
1 cup ice cubes⁠
1 cup milk of choice ⁠
1 scoop of WelleCo Nourishing Protein Vanilla ⁠
1/4 tsp vanilla extract ⁠
METHOD
Place all ingredients in a blender and blitz until smooth. Pour into your favourite glass then top with some homemade granola and enjoy!
Recipe and image credit: @BalanceByBrielle