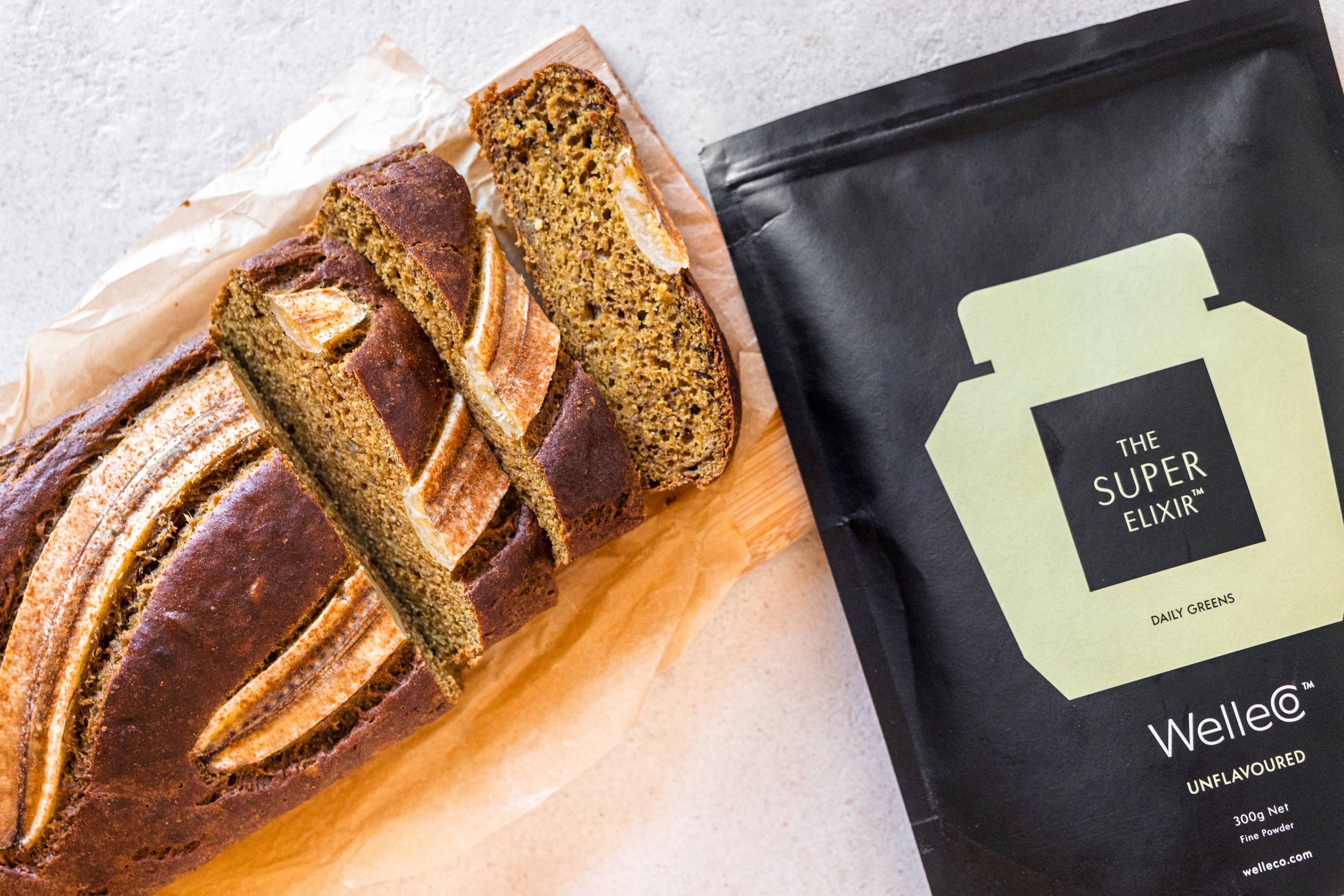 A delicious guilt-free banana bread using The Super Elixir™. A dessert and your daily dose of greens all in one. Sign us up!
INGREDIENTS
1/3 cup melted coconut oil
1/2 cup maple syrup
2 eggs
1 cup mashed ripe or over-ripe bananas
1/4 cup oat milk
1 teaspoon baking soda
1 teaspoon vanilla extract
1/2 teaspoon salt
1 teaspoon cinnamon powder
1 tablespoon WelleCo The Super Elixir™ Unflavoured*
1 3/4 cups spelt flour
METHOD
Preheat oven to 170 degrees and line a loaf tin with parchment paper.In a large bowl, combine the oil and maple syrup.Add the eggs and whisk well to combine.Add the bananas and milk and stir again.Now add the remaining ingredients and fold through until just combined.
Pour the batter into the loaf tin, top with a sliced banana and sprinkle of cinnamon.Bake for 50 minutes or until a knife is removed clean.
Allow the banana bread to cool for 10 minutes before removing from the tin to completely cool on a wire rack before slicing.
Pair it with your daily cup of tea or coffee for the perfect snack at anytime of the day!
Recipe and image credit:@fooddesignstudio
*Please note, adding this product to hot or boiling foods/drinks may impact the efficacy of some ingredients such as the probiotics and vitamins.