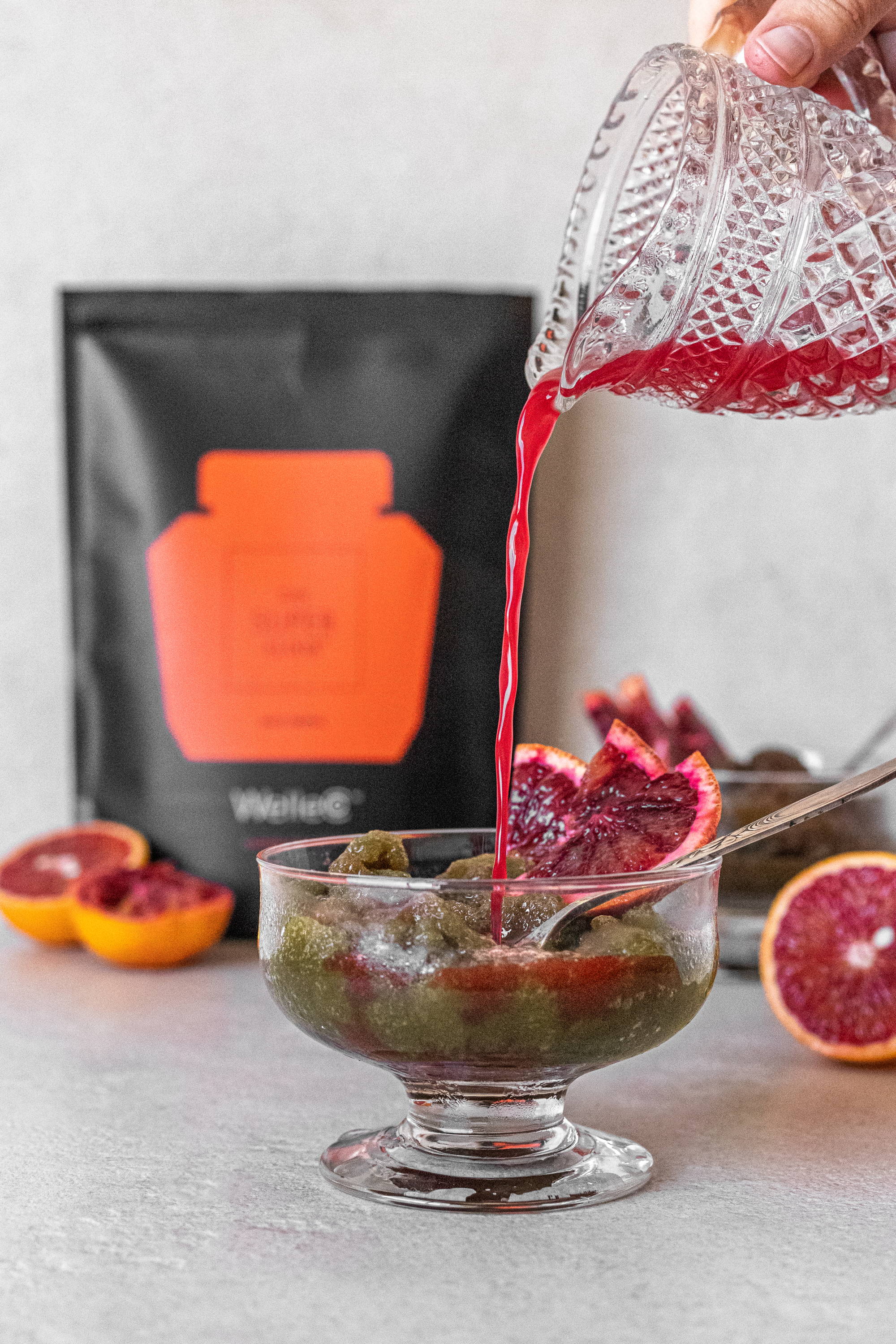 This sweet and refreshing granita using The Super Elixir™ Blood Orange is our team's go-to summer drink.
INGREDIENTS
1/2 cup blood orange juice (from about 2 blood oranges)
2 1/2 cups water
1 teaspoon of The Super Elixir™ Blood Orange
1/4 cup white sugar
T O P P I N G S
Extra blood orange juice to serve
Extra blood oranges sliced into half moons
METHOD
In a jug or bowl, combine the blood orange juice, water, The Super Elixir™ and sugar.
Strain the liquid into a large baking tray or narrow glass dish and place in the freezer for 2 hours.
Every 2 hours, scrape the frozen pieces from the edges and place back into the freezer. Repeat these steps approximately 4 times.
Scoop into a serving glass or bowl of your choice, drizzle with extra blood orange juice and serve with half moon wedges of fresh blood orange.