Elle Macpherson On Everything You Need To Know About The Skin Elixir
Get your fix of wellness and things that inspire us.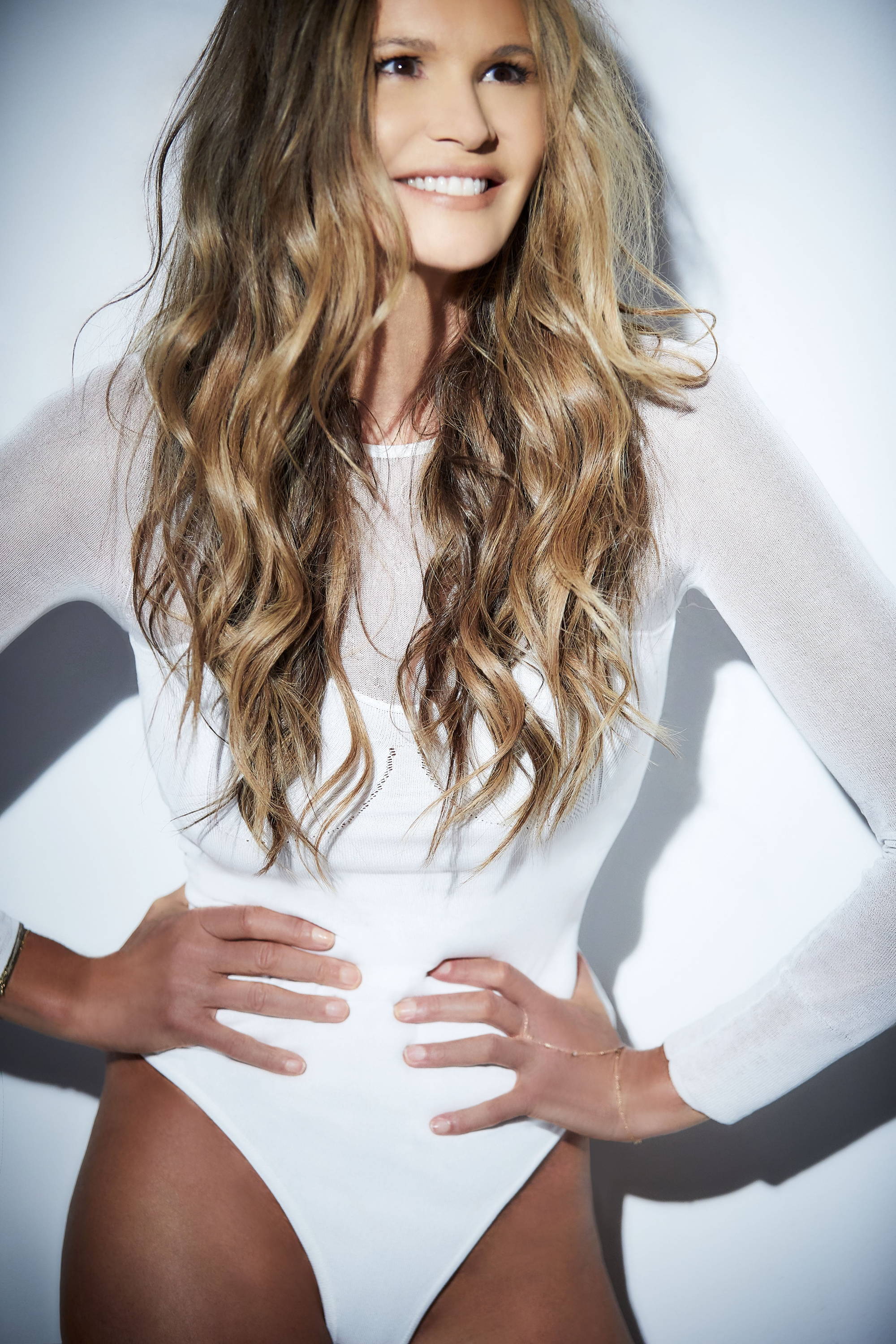 Our founder explains WelleCo's latest skinnovation
WelleCo's latest skinnovation is finally here! We've formulated a premium skin blend from our iconic greens powder The Super Elixir™, for a targeted supplement that nourishes your skin in two convenient capsules.
We know you're going to love The Skin Elixir so to help you get better acquainted, we asked our founder Elle Macpherson to give you the lowdown on our latest launch. Here's everything you need to know.
The Skin Elixir isWelleCo's latest innovation – powerful, vegan capsules that support healthy, glowing skin from within. We've supercharged the benefits of our iconic The Super Elixir™ greens powder to create a targeted supplement for the skin, all in one convenient capsule. Your skin will be nourished from the inside out, resulting in brighter, clearer skin that glows with holistic health. Each supply of The Skin Elixir consists of 60 capsules, which are gluten-free, non-GMO, dairy free and made in Australia.
What are the benefits of The Skin Elixir?
There are so many incredible benefits that you can see when you're taking The Skin Elixir capsules daily. Each capsule contains a powerful blend of natural greens and skin-supporting ingredients, such as Niacinamide and Vitamin E, which enables your wellness to grow and your beauty to glow. The formula encourages skin healing and regeneration, supports collagen formation, and helps to maintain skin firmness and elasticity.
Who is The Skin Elixir best for?
The Skin Elixir is the perfect supplement for anyone who wants brighter, clearer skin. Supporting collagen formation, skin firmness and elasticity, skin healing and regeneration.

I use it to help increase the collagen in my skin promoting firmness and a healthy glow, and my two sons (18 and 23 years) use it to help clear their acne breakouts. The Skin Elixir helps nourish the foundation of healthy skin cells and depending on your individual needs, you'll experience different benefits that support a beautiful healthy glow from the inside out.
What is the difference between The Skin Elixir and The Super Elixir™?
The Super Elixir™ is our iconic super greens powder, which is a foundational product that supports all 11 systems of the body, from your immune and digestive systems to your hair, skin and nails. The Skin Elixir is our new convenient greens capsule specifically designed to target the skin. Each capsule contains powerful, skin-nourishing ingredients that support your glow from soul to skin.
What's in The Skin Elixir capsules?
Our blend contains more than 15 powerful ingredients for optimum skin health, including greens (barley grass, broccoli, and spinach), antioxidants (pomegranate, acai, green tea) and key vitamins and minerals for the skin (Vitamin B3, B6, E, copper, and zinc). We've also included natural vitamin C from acerola, which is easily absorbed by the body and promotes a brighter, healthier skin. The gut-skin connection is also very important for absorption of nutrients and glowing skin, so we've also included a gut blend of turmeric, black pepper, papaya, methionine and aloe to promote healthy digestion.
When should I take The Skin Elixir?
The Skin Elixir fits effortlessly into my daily Welle routine. I take The Super Elixir™ first thing in the morning to kickstart my system. Then after I've had something to eat, I supercharge my results by taking The Skin Elixir capsules for a glowing complexion. I put the jar beside my toothbrush in the bathroom so I remember to take it after breakfast when I clean my teeth and apply my moisturiser. It's part of my daily topical beauty routine.
Directions are to take two capsules daily with food – which is essential when taking a potent ingredient like zinc – so I always make sure I've eaten breakfast first. It's best to take the capsules in the morning due to the B vitamins in the formula, which could disrupt your sleep if taken too late.
When will I start to see results?
Results tend to appear after 1-2 months of a consistent daily commitment to taking The Skin Elixir, but all bodies are different, so this may vary. I started to see results within 2 to 3 weeks.
What is the difference between WelleCo's loose powder and capsules?
In short, the capsules make taking your daily dose of The Skin Elixir super convenient. The vegan capsules are specifically targeted to skin, easy for travel and can even be opened and added to food or liquid like our regular powders, which makes them super versatile.
Can I take The Skin Elixir when pregnant or breastfeeding?
Even though we include an inner leaf Aloe vera extract, we cannot guarantee the absence of anthraquinones in the capsules, which is not recommended to be consumed during pregnancy and whilst breastfeeding.
How many capsules should I take every day?
Take two capsules daily for best results.
Can men take this product too?
Of course! Everyone deserves healthy, glowing skin. Mysons are obsessed!
What age should I start taking this product?
We've formulated The Skin Elixir for adults only, so therefore we suggest the capsules can be consumed by anyone over the age of 18.
Always read the label. Follow the directions for use. If symptoms persist talk to your health professional. Supplements may only be of assistance if dietary intake is inadequate.