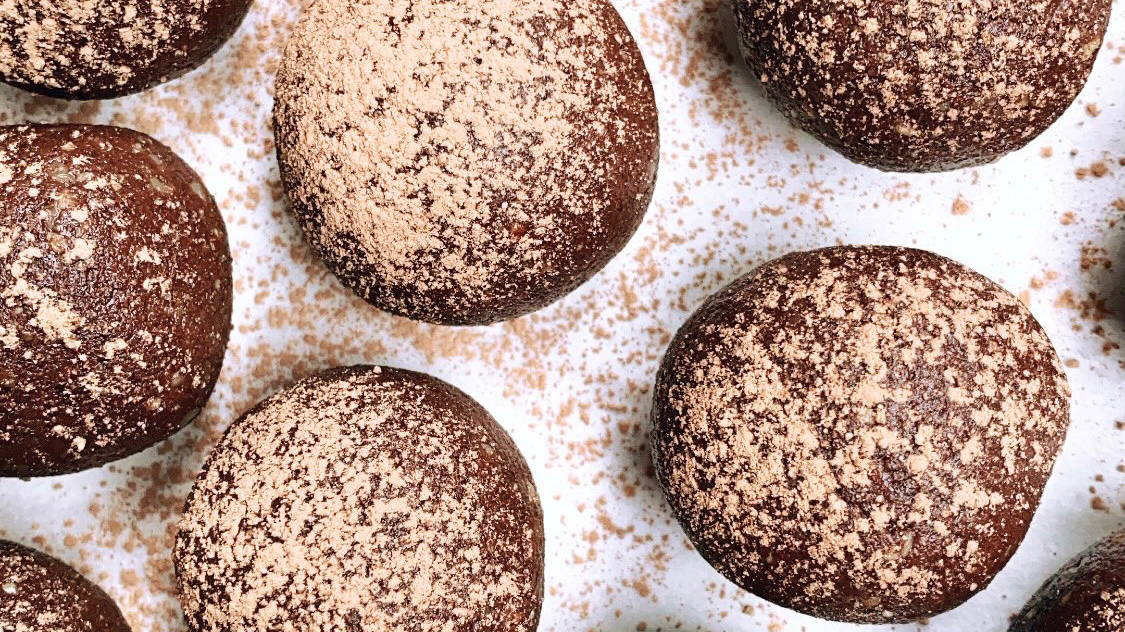 Craving a tasty chocolate treat? Look no further
Here's WelleCommunity member Bianca Silver's tasty take on everyone's favourite chocolate treat.
INGREDIENTS
12 medjool dates, soaked and pitted
1/2 cup walnuts
3 tbs WelleCo's Nourishing Protein in Chocolate
2 tbs cacao powder
1 tbs honey
3 tbs almond butter
1 tsp vanilla extract
Pinch of salt
METHOD
Soak dates for 10 minutes in warm water. Once soaked, remove seeds and add to food processor, along with the rest of the ingredients. Blend until mixture is well combined and is sticking together. Using your hands, roll into balls and place into fridge to set. Once set, sprinkle some cacao powder over the top and enjoy.
Recipe and image credit: @vitaminb_nutrition