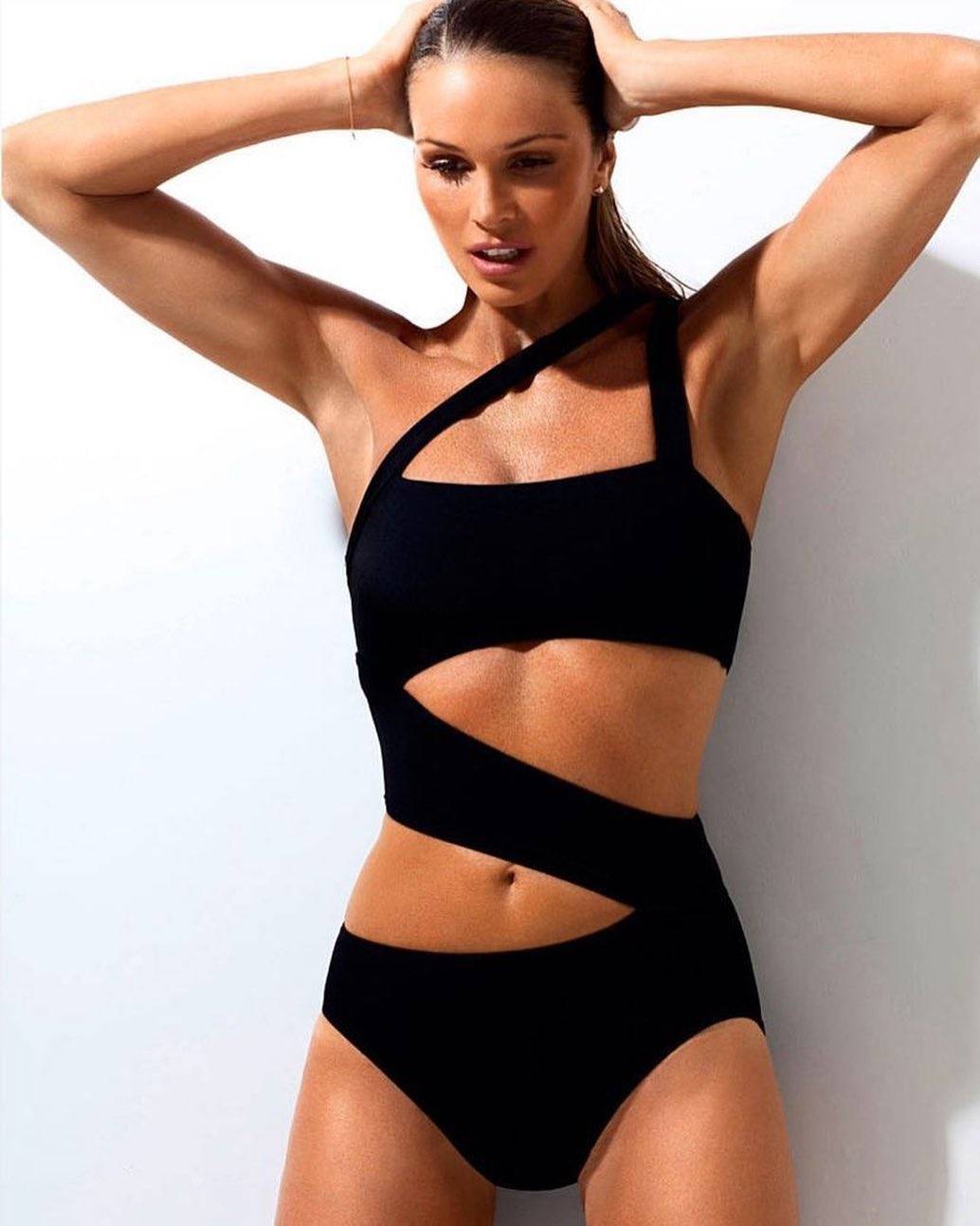 Our founder on the simple steps she takes to care for her skin and body
When it comes to her beauty philosophy, our founder Elle Macpherson has always believed that when you're well within, it shows on your skin. As a supermodel, she also knows what really works, having tried countless products and treatments over the years.
Besides following a holistic beauty routine, Elle also credits laughter and a positive, uplifting attitude for her glowing complexion. We asked her to share some of the daily products and practices she turns to for beautiful healthy skin from the inside out.
1. Two capsules of The Skin Elixir
WelleCo has just launched its latest innovation – The Skin Elixir – powerful, vegan capsules that support healthy, glowing skin from within. Formulated by Dr. Laubscher, we've supercharged the benefits of our iconic The Super Elixir™ greens powder to create a targeted supplement for the skin,all in one convenient capsule. 
 
I use it to help increase the collagen in my skin promoting firmness and a healthy glow, and my two sons (18 and 23 years) use it to help clear their acne breakouts. The Skin Elixir helps nourish the foundation of healthy skin cells and depending on your individual needs, you'll experience different benefits that support a beautiful healthy glow from the inside out. 
2. Morning skincare routine
Each morning, I take two capsules of The Skin Elixir with water when I'm taking The Super Elixir™️ greens powder to ensure my skin is nourished from the inside out, resulting in brighter, clearer, firmer skin that glows with natural health. I leave the jar next to my toothbrush to remind me – I've found pairing routines helps maintain continuity and with continuity I see faster results.  
Following this, I love Dr. Barbara Sturm topicals for my skin. In the morning I use the Cleanser, The Good C Vitamin C Serum and Super Anti-Ageing Face Cream. I also love the Glow Drops for Zoom calls and the Sun Drops for protection when I'm outside. Her Anti-Pollution drops are also a must if you're in front of your screen a lot to protect your skin from harmful blue light rays.
3. Drink three litres of water
Hydration is key for beautiful, glowing skin, so I try to drink three litres of water per day. I start each morning with warm water, lemon and ginger, then fill myWelleCo Hydrator Bottle to the top with cold water and add a big scoop of The Super Elixir™ (it's probably more of a double dose) before breakfast.
The Super Elixir™ is my daily non-negotiable as it supports all the systems of the body, with a digestive blend to balance your gut, a beauty blend that supports collagen production for clearer skin, healthier hair and stronger nails. There is also an immunity blend to boost your immune system. I love the Blood Orange flavour at the moment but constantly mix it up as we now have four flavours. 
At home, I believe the best facial is what you put inside your body. If I've got a big shoot or an event coming up and my skin needs a boost, I start juicing four times per day, with lots of tumeric, ginger, garlic, green leafy vegetables, cucumber, and doubling up on The Super Elixir™. I notice the difference in my skin within a week!
I love dry body brushing andtry to do it at least three times a week to stimulate circulation and lymphatic drainage, clear my system of any toxins and it exfoliates your body for smooth, soft skin. Following this, I mix between using the Dr.Barbara Sturm Body Cream or theDoTerra Replenishing Body Butter mixed with Frankincense oil. 
6. A nourishing mask before bed
At night I layer Dr. Barbara Sturm's Deep Hydrating Face Mask over the Super Anti-Ageing Serum, leave it on overnight and I wake up in the morning with plump, hydrated skin.For those wanting to add something different to their night-time routine, I love my portable infrared sauna. It's byTherasage. It's great for a nightly detox and I follow it with a hot and cold shower or cold pool plunge because it's brilliant for lymph and immune systems.